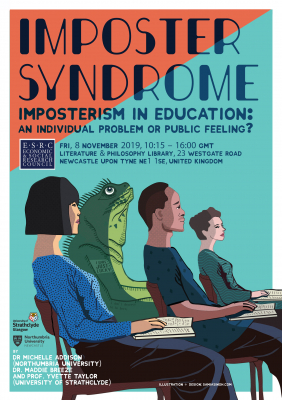 This is an ESRC-funded event about how imposter syndrome is framed, negotiated and refused as an individual problem in education and beyond.
To register for this FREE event please click here, where you'll also find further information.
This event draws on work from the forthcoming Palgrave Handbook of 'Imposter Syndrome in Higher Education', edited by Dr Michelle Addison, Northumbria University, and Professor Yvette Taylor and Dr Maddie Breeze, University of Strathclyde.
For any enquiries please contact Dr Michelle Addison: Michelle.Addison@northumbria.ac.uk
---
This event isn't run by NUSTEM, but we think it could be of interest.