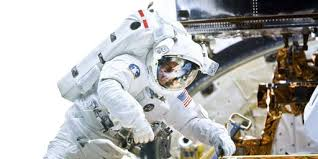 http://www.eventbrite.co.uk/e/meet-an-astronaut-dr-michael-foale-tickets-60758063002
Ever wondered what it's like to go into space? Find out with one of the most experienced astronauts, Dr Michael Foale, CBE, PhD (Former NASA astronaut).
Mike is a British-born NASA Astronaut. He has been into space on 6 missions. His experience includes; being Commander of the International Space Station (ISS), bringing the Hubble Space Telescope back to life and having a major role in saving the Russian 'Mir' Space Station, following the only collision in outer space. Mike has ventured into space with both NASA and the Russian Space Agency.
Come and listen to him talk about these experiences and share his stories with you at this special event.
This event is taking place at Xcel Centre, Newton Aycliffe and tickets are available at £5.92 each.
Buy tickets here.



This event is supported by Business Durham, Space Camp UK, ISSET, The Shine Trust and The Stephen Hawking Foundation, with Durham University and The Ogden Trust.