Physics Matters! is a series of six Thursday evening talks (6.30-7.30pm) at Northumbria University. Each talk is focused around different areas of physics, and aims to show why Physics Matters! and where it can lead.
The sixth talk in the series will be delivered by Timandra Harkness, writer, presenter and comedian.
Big Data: does size matter?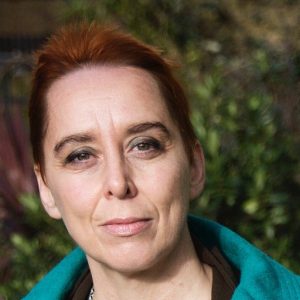 Big Data knows where you've been and who your friends are. It knows what you like and what makes you angry. It can predict what you'll buy, where you'll be the victim of crime and when you'll have a heart attack. Big Data knows you better than you know yourself, or so it claims.
But how well do you know big data?
From science to smart cities, business to politics, self-quantification to the Internet of Things, people are talking about big data as a force for change. Privacy, democracy, even our ideas of who we are, could be transformed.
But you don't need to be a Silicon Valley tech prodigy to understand what's going on. From the basics – what IS data? What makes it Big? – all the way to the big questions about where big data is taking us – is it too big for its boots, or does it think too small? – with unlikely stories, inspiring people & thought-provoking dilemmas, Timandra aims to leave you armed and ready to decide what you think about one of the decade's big ideas: big data.
For further information please email think.physics@northumbria.ac.uk.
Students do not have to be accompanied by a member of staff, but staff are welcome to come along.