Dr. Carol Davenport
Director & Secondary Specialist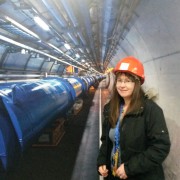 Carol began teaching at Barnsley College as a Physics lecturer, and later taught at a large North East school for seven years. Moving into teacher education, she worked within the network of Science Learning Centres for over five years, and with the Institute of Physics as a Physics Network Coordinator for the Stimulating Physics Network.
She's also involved with a number of exam boards, and is a textbook author. Since 2016 she's Vice-President, Education at the Institute of Physics.
Joe Shimwell
NUSTEM Primary Outreach Specialist
Joe is responsible for the design, delivery and evaluation of STEM workshops in schools and local communities in the primary age range (from pre-school to age 12). He works closely with education departments in the local councils to develop family learning engagements and deliver these on a large scale by training adult learning educators. Joe regularly designs and delivers CPD to teachers to ensure that the quality of STEM taught in primary classrooms is high.
Joe has a passion for education and has spent 7 years teaching in primary schools. He has also led several departments in schools and managed a number of staff and projects. He is also a Director with a charity that runs summer holiday camps for children across the UK and Europe.
Jonathan Sanderson
Digital Engagement Specialist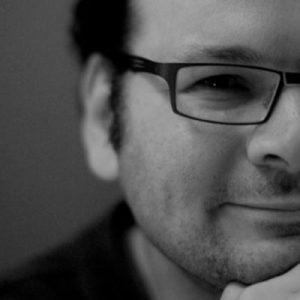 Following a Physics degree, Jonathan entered television, making props and writing scripts for documentary and engineering challenge shows. He earned Producer and Series Producer credits with the BBC, ITV, Channel 4, five, RTÉ, National Geographic, Discovery Kids and others, winning an RTS Award and a BAFTA nomination.
Recently, he's worked as a video and science communication trainer and consultant. He managed a national science film competition, introduced hundreds of students in Abu Dhabi to science communication, runs 'masterclass' performer training internationally, and helped define and launch the Royal Institution's video channel. His clients have included the Wellcome Trust, NESTA, the National Coordinating Centre for Public Engagement, Edinburgh Science Festival, Cheltenham Festivals, the British Council, and National Museums Scotland.
Dr. Kate Winter
Think Physics Coordinator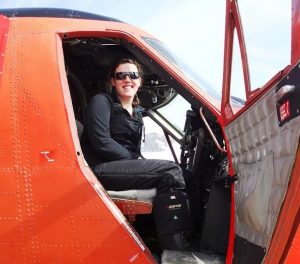 Kate is a glaciologist: she's spent the past ten years studying glaciers and ice sheets. For her PhD she looked at the stability of the West Antarctic Ice Sheet under a changing climate. During her fieldwork she became the co-pilot on a Twin-Otter aeroplane, helping to fly her team across Antarctica (see the profile picture)!
Kate supports the team and project delivery: she's a good person to contact for general project inquiries, or if you're not sure who to ask.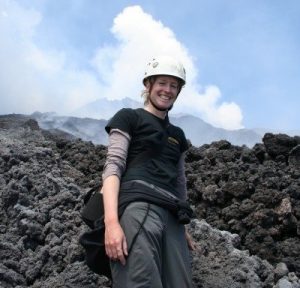 Sarah is a volcanologist. This is the best title of anyone in the office, and we're all secretly jealous that she has been to the edge of volcanoes.
Sarah is the senior technician on the project, and is responsible for keeping all our equipment in order. She also works with academics within the university to support them in developing ideas from their research into interactive public engagement activities.
Annie Padwick
Senior Research Assistant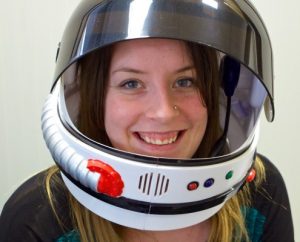 Annie works to evaluate the impact of the Think Physics project on its key audiences. She leads the qualitative and primary research activities.
With a passion for widening participation, Annie has 8 years' experience working with organisations that support children and young people, both within the voluntary and education sector. With an academic background in social research, she has experience of delivering co-designed research projects with young people, youth investigation teams, and focus groups.
Opeyemi Dele-Ajayi
Senior Research Assistant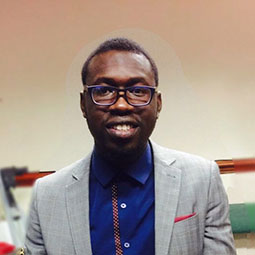 Opeyemi is a senior research assistant for NUSTEM. He focuses on the analysis and evaluation of the secondary school data to inform the level of science capital amongst young people in the North East of England. He is also PhD researcher in the Faculty of Engineering and Environment at Northumbria University. His research focus is on how serious games can be used to create an engaging learning experience in primary schools in Nigeria. His other research interests include personalised learning, technology-based assessment, and digital exclusion.He has a Bachelor of Technology in Computer Science and a MSc in IT Management. He has over 10 years' experience in software and web application development.
Dan Wilkinson
Think Engineering Outreach Assistant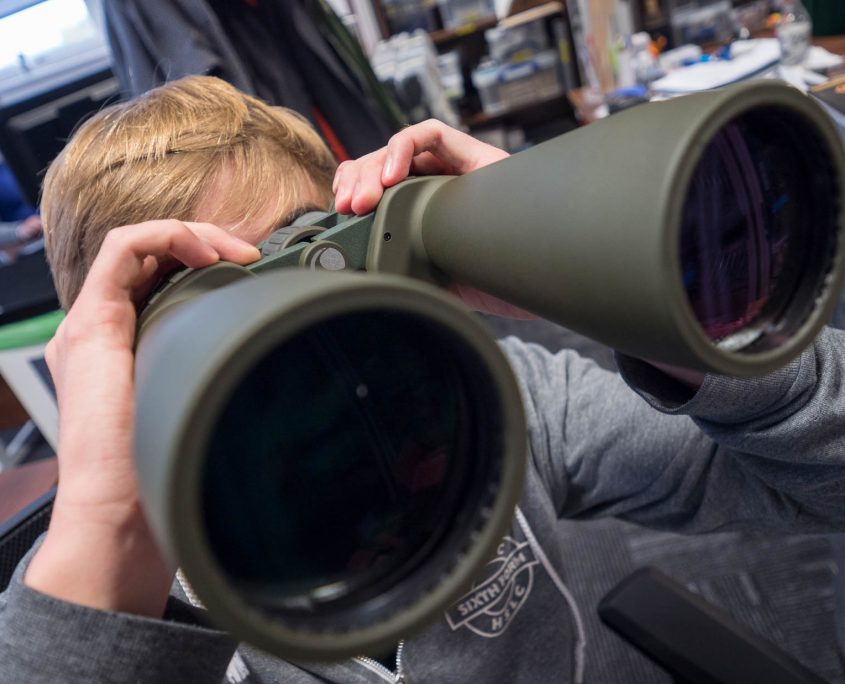 Dan is an undergraduate Physics student at Northumbria University. He is currently taking a placement year out with Think Physics before completing his third year.
As an Outreach Assistant, Dan supports our school workshops and our family engagement projects. His current focus is the research and development of a new family engagement course Engineering for Families.
NUSTEM draws on the expertise of a wide range of academics from across Northumbria University, and beyond. We've outlined some of the key people on their own page.