Welcome to Family Space Explorers
NUSTEM and the UKSpace Agency sharing stories about space with families in the North East. During October 2017 to March 2018 we popped up at libraries, galleries and museums to share space-themed activities with children aged 2 -5 and their families.
Our key finding was:
Encouraging shared reading and activities using STEM-related literature increased parents and carers level of knowledge of, and confidence to talk about, space and science with their young children.
For more details, you can read the Final report from the project.
Goodnight Spaceman
Time Peake and other astronauts
Heading to bed? Leave those curtains open! How else are you going to see the stars, watch a passing satellite, or wave to the astronauts living and working on the International Space Station?
This book gives you a glimpse into the world of human spaceflight, and British astronaut Tim Peake.
Little E is heading to Mars! Find out about her journey and her robot explorer friends.
More books for young explorers
Looking for more inspiring and entertaining books which can spark discovery and discussion about science and engineering? Here's our epic list. We've sought out books with good stories, great role models, and amazing ideas.
In each case the link clicks through to the Google Books page: to the left of those pages you'll find links to shops where you can buy the books.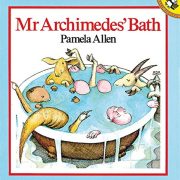 When Mr Archimedes takes a bath with three of his friends, Kangaroo, Wombat and Goat, the water always overflows and makes a mess. Mr Archimedes is determined to find the culprit. Using a measure and taking turns getting out, they finally discover who it is. Early science made fascinating with the use of animal characters, comical text and colourful illustrations.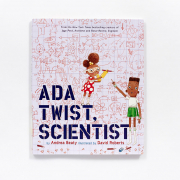 Ada Twist's head is full of questions. Like her classmates Iggy and Rosie, Ada has always been endlessly curious. But when her fact-finding missions and elaborate scientific experiments go too far, her frazzled parents banish her to the Thinking Chair. Will all that thinking change Ada's mind?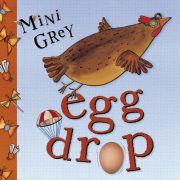 The egg was young. It didn't know much. We tried to tell it, but of course it didn't listen. If only it had waited. This is the story of the egg that waned to fly.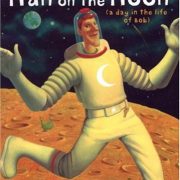 This is Bob. He has a very special job – looking after the moon! He knows almost everything about it, but there's one thing he's blissfully unaware of… ALIENS!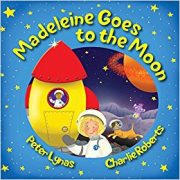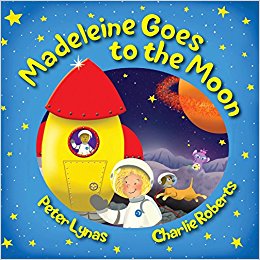 Madeleine is a little girl with a BIG imagination. One day she builds herself a rocket and flies it to the moon. What will happen when she gets there? Will she make new friends? Will she return home safely? And more importantly, will she tidy her room?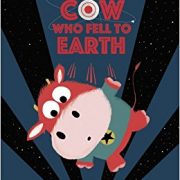 One night a star CRASH-LANDS right on top of a flock of bumbling sheep. But the star is not a star… It's a little lost cow. And all he can say is 'WOOOOOO'. How will he find his way home when nobody can understand a word he's saying?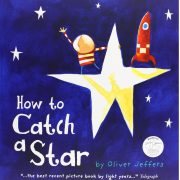 Eager to have a star of his own for a friend, a young boy devises imaginative ways of catching one.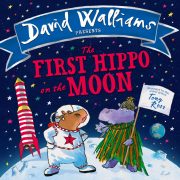 From Number One bestselling children's author David Walliams, comes this explosively funny space adventure, with out-of-this-world illustrations.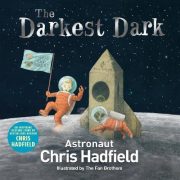 Chris loves rockets and planets and pretending he's a brave astronaut, exploring the universe. Only one problem – at night, Chris doesn't feel so brave. He's afraid of the dark. But when he watches the groundbreaking moon landing on TV, he realizes that space is the darkest dark there is – and the dark is beautiful and exciting, especially when you have big dreams to keep you company.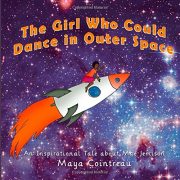 Tells the tale of young Mae Jemison, the creative girl who became a doctor, an engineer, a dancer, and an astronaut. Mae teaches us that art and science are natural expressions of creativity and imagination. Nurture them both, and go where your dreams take you!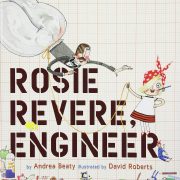 Rosie may seem quiet during the day, but at night she's a brilliant inventor of gizmos and gadgets who dreams of becoming a great engineer. When her great-great-aunt Rose (Rosie the Riveter) comes for a visit and mentions her one unfinished goal – to fly – Rosie sets to work building a contraption to make her aunt's dream come true. But when her contraption doesn't fly but rather hovers for a moment and then crashes, Rosie deems the invention a failure. On the contrary, Aunt Rose insists that Rosie's contraption was a raging success: you can only truly fail, she explains, if you quit.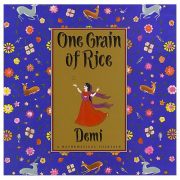 Long ago in India, there lives a raja who believed he was wise and fair. But every year he kept nearly all of the people's rice for himself. When famine came, the raja refused to share the rice and the people went hungry. Then a village girl named Rani devises a clever plan. She does a good deed for raja, and in return the raja lets her choose her reward. Rani asks for just one grain of rice, doubled every day for thirty days. Through the surprising power of doubling, one grain of rice grows into more than one billion grains of rice – and Rani teaches the raja a lesson about what it truly means to be wise and fair.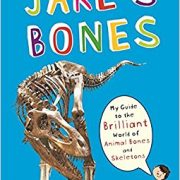 Jake is a boy with an unusual hobby: he collects bones! In this amazing book Jake will tell you all about his incredible collection and introduce you to his skeletons, including Oscar the hedgehog, Vulpy the fox and George the Deer.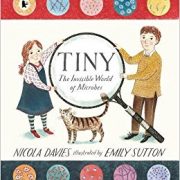 There are living things so tiny that millions could fit on a dot. Although they are invisible, they are everywhere. And they are busy doing all sorts of things – from giving you a cold and making yoghurt to wearing down mountains and helping to make the air we breathe. Find out how the smallest things on the planet do some of the biggest jobs.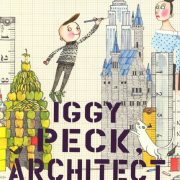 Iggy Peck has been building fabulous creations since he was two. His parents are proud of their son, though sometimes surprised by some of Iggy's more inventive creations (like the tower he built out of used diapers). When a new second grade teacher declares her dislike of architecture, Iggy faces a challenge. He loves building too much to give it up!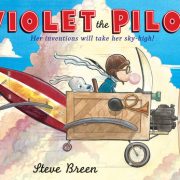 Violet Van Winkle isn't a regular girl. She's an inventor with a flair for the air! If only the kids at school knew that Violet could create flying machines – glorious contraptions like the Tub-bubbler and the Bicycopter – they might not tease her like they do. Could the upcoming Air Show be her chance to show off her stuff? Maybe a blue ribbon from the show would win her the respect of her classmates. Or maybe something even better could happen – something involving Violet's best-ever invention, a Boy Scout troop in peril, and even the mayor himself!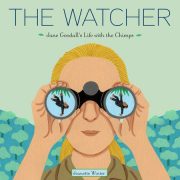 At five years old, Jane was already a watcher. Little Jane Goodall loved to watch all the animals in her world – the earthworms and insects, birds and cats. She loved to read about Dr. Dolittle, who could talk to animals. When she grew up, Jane followed her dream and travelled to Africa to study chimpanzees. She watched them, she listened to them, and, in time, she became their friend. Renowned children's book creator Jeanette Winter brings us this moving biography of Jane Goodall, the woman who lived with the chimps – and who still speaks out to protect the animals and their homes.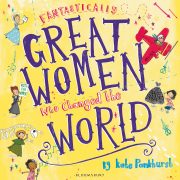 This book is bursting full of astounding women who achieved amazing things by following their hearts, talents and dreams. Fly through the sky with explorer Amelia Earhart, speak out for what is right with Emmeline Pankhurst and cause a fashion revolution with Coco Chanel. With beautiful illustrations and fantastic facts, this book is just the perfect introduction to just a few of the incredible women who helped shape the world we live in. Follow them and prepare for an adventure of your own.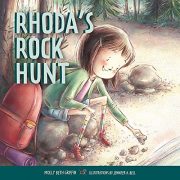 Hike alongside Rhoda as she visits river and forest and lake to collect rock after rock – jagged and bumpy, smooth and round, even tiny banded ones that glow!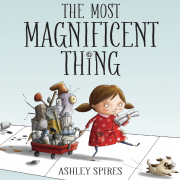 One day, a little girl has a wonderful idea. With the help of her canine assistant, she is going to make THE MOST MAGNIFICENT THING! She knows just how it will look. She knows just how it will work. Easy-peasy! But making the most magnificent thing turns out harder than she thinks. She measures, hammers, fastens and adjusts again, but the thing just keeps turning out wrong. If only the thing WOULD JUST WORK!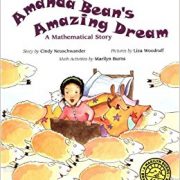 Amanda Bean loves to count anything and everything, from the books in the library to the popcorn in her snack bowl! But sometimes she just can't count fast enough. Her teacher tries to convince her that multiplying might help, but Amanda is unconvinced – until she has an amazing dream about free-wheeling sheep on bikes, speed knitting grandmas, and who knows how many long sweaters. Only then does Amanda realise she can count on multiplication!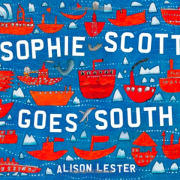 Sophie Scott is only nine years old, but she's going to Antarctica on an old icebreaker with her dad, the ship's captain. During the voyage to Mawson Station and back, Sophie keeps a diary. She sees icebergs, penguins, seals and whales. She makes new friends, wonders at the southern lights, and even becomes stranded in a blizzard. Based on the author's own journey to the Antarctic on an icebreaker, this informative and beautifully illustrated book shares the wonder and adventure of Antarctica through a child's eyes.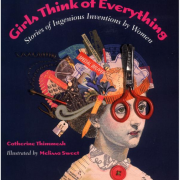 In kitchens and living rooms, in garages and labs and basements, even in converted chicken coops, women and girls have invented ingenious innovations that have made our lives simpler and better. Their creations are some of the most enduring (the windshield wiper) and best loved (the chocolate chip cookie). What inspired these women, and just how did they turn their ideas into realities?