Getting to Think Lab at Northumbria University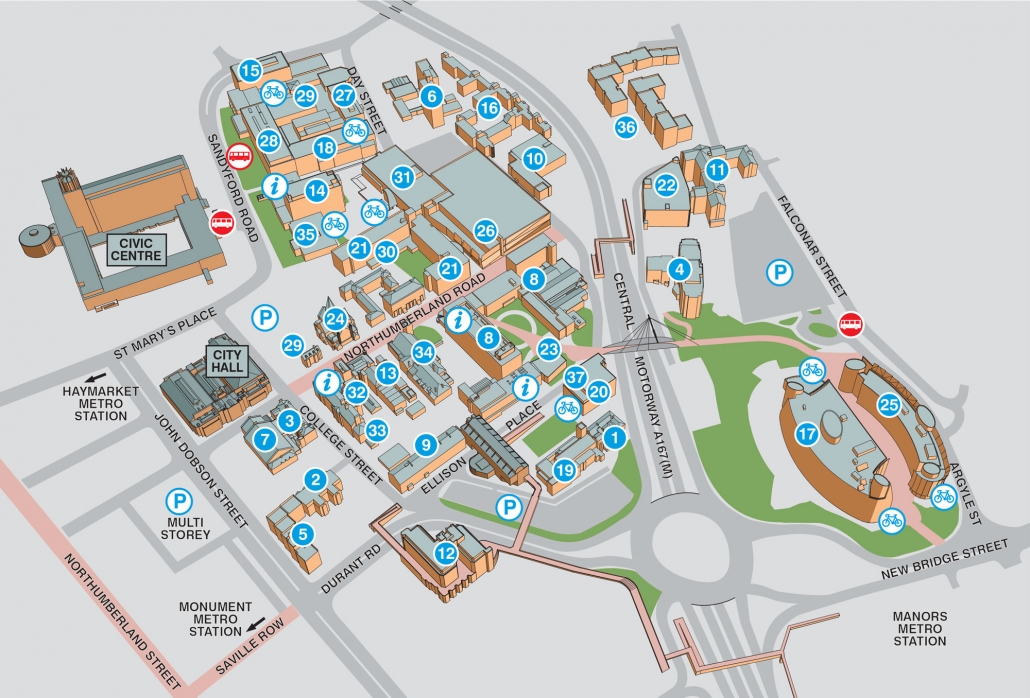 Finding The Link entrance from the drop-off point
Usually the best entrance to Think Lab is The Link on Northumberland Road – an easy walk from the city centre or the coach drop-off point on City Campus East.
Once you're in the doors, follow the Think Physics signs up the stairs to the 3rd floor, where you will find Think Lab.
Getting from The Link entrance to Think Lab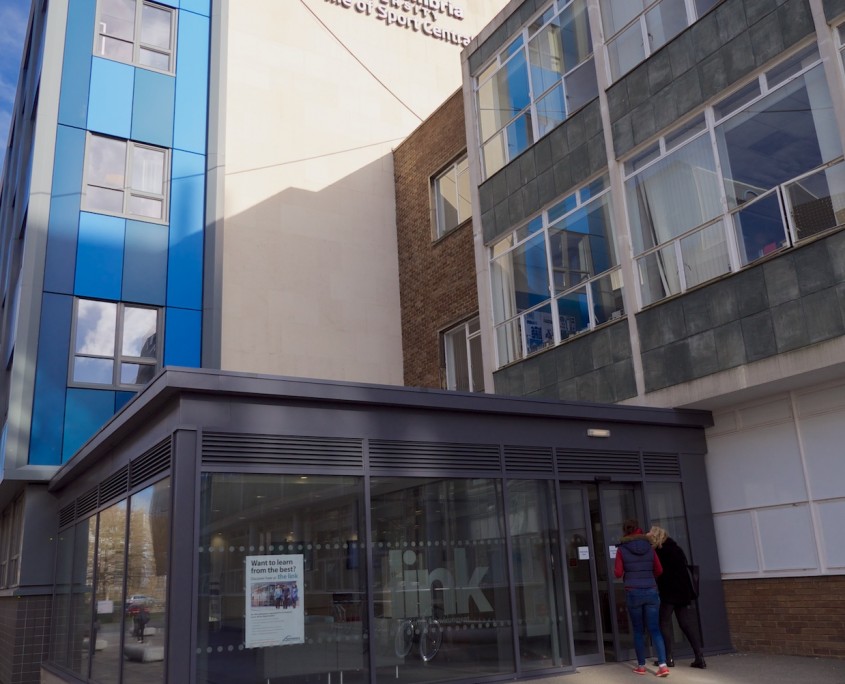 Here it is. If you're walking from central Newcastle, this is where you'll pick up the trail. Now head inside, and look for the Think Physics poster on the stairs.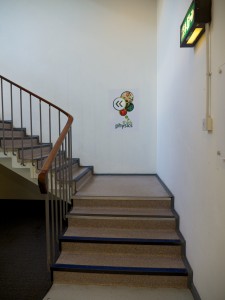 It starts here and looks like this. Please note that at the top of the stairs in the view above, you'll turn right and spot another sign behind you.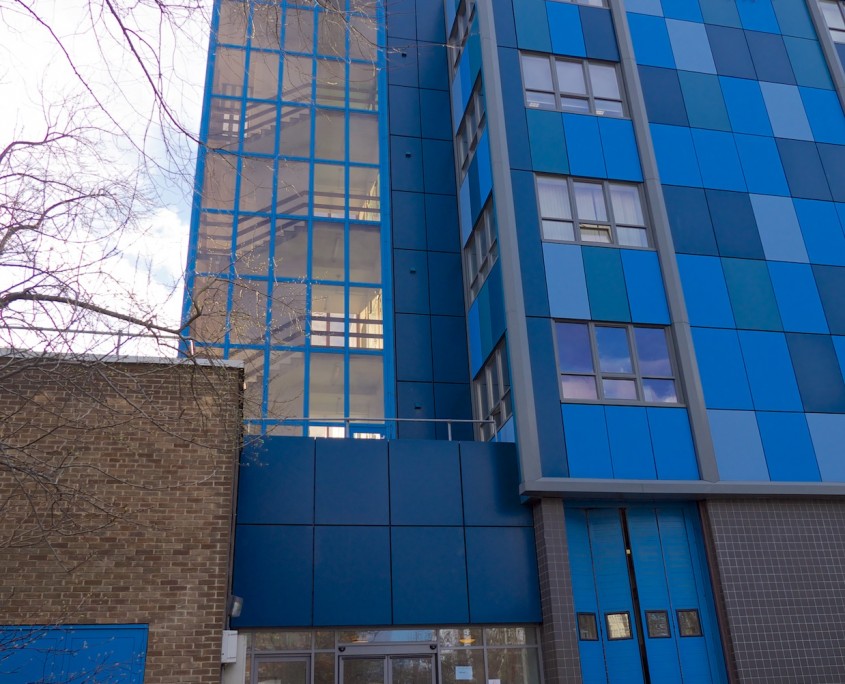 Alternative entrance if you require the use of a lift. Head to the end of Northumberland Road, past Sport Central to your left. To the right you'll see substantial building works (new engine test cells and a wind tunnel – woo!), and you should find access to a vestibule which looks a bit like this.