NUSTEM draws on the expertise of a wide range of academics from Northumbria University and beyond, including:
Mathematics, Physics and Electrical Engineering
Dr. Richard Morton
Senior Lecturer, Mathematics, Physics and Electrical Engineering
Richard spends his time trying to understand our Sun using data from satellites and telescopes. The Sun produces its own weather, creating huge solar storms that throw out billions of tonnes of million degree gas into space, and it also has a ferocious wind that blows at a million miles per hour. This space weather reaches Earth, causing beautiful events like the Aurora, but also disrupting power and communications networks.
Outside of work he plays football and, if the skies are clear, tries to do some amateur astronomy.
NUSTEM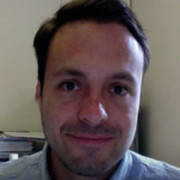 Dr. Rodrigo Ledesma-Aguilar
Associate Professor, Mathematics, Physics and Electrical Engineering
Rodrigo joined Northumbria in 2013. He graduated as a Doctor in Physics from the University of Barcelona in 2009, then moved to Oxford University as a Marie Curie Fellow in the department of Theoretical Physics. More recently, he worked as a postdoc in the Oxford Centre for Collaborative Applied Mathematics.
His teaching interests lie in soft condensed matter physics: fluid mechanics, statistical physics, and mathematics.
NUSTEM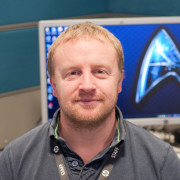 Dr. Gary Wells
Senior Lecturer, Mathematics, Physics and Electrical Engineering
Gary joined Northumbria in 2013. He gained his PhD in Physics from Nottingham Trent University in 2009, where he won the Sharp, SID 2009, best student award for his work on wrinkling liquid surfaces using dielectrophoresis forces.
Prior to joining Northumbria he worked in the displays laboratory at Hewlett Packard in Bristol, as a Devices and Materials Researcher.
NUSTEM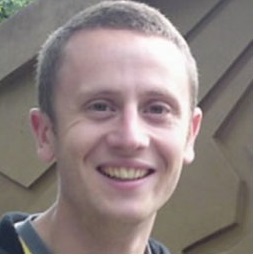 Dr. Neil Beattie
Associate Professor, Head of Physics
Neil is a condensed matter experimental physicist that specialises in low-dimensional semiconductor devices.
After gaining a degree in physics from the University of Strathclyde, he joined the Semiconductor Physics group at the Cavendish Laboratory, University of Cambridge to study for a PhD. He then worked in industry at Innovia Technology in Cambridge and worked on a wide range of projects for clients that included Shell, Rolls-Royce, NIKE and Boeing. He then joined Northumbria University to work on photovoltaics in 2009.
NUSTEM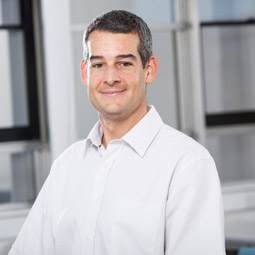 Dr. Guillaume Zoppi
Associate Professor
Guillaume is a condensed matter experimental physicist that specialises in thin-film photovoltaics. His research involves manipulating materials that could be used for solar panels to improve their efficiency.
Outside of work, Guillaume cycles every day, and competes in swimming short time trials. He uses his scientific approach to analyse the data from his training to help improve his performance.
NUSTEM
Computer and Information sciences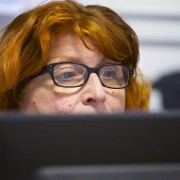 Dr. Alison Pickard
Associate Professor, Director of (student) recruitment, outreach and widening participation
In the 1980s Ali worked in Information and Library Management, returning to academia in the 90s. She's now Director of CPD and Collaboration at Northumbria, with publications on research methods and research interests in information and digital literacy.
NUSTEM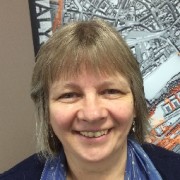 Dr. Becky Strachan
Faculty Associate Pro-vice chancellor, Knowledge Exchange
Becky studied Chemistry at the University of Sheffield, then worked for Friends of the Earth before returning to academia for an MSc in Computer Studies at Sheffield Polytechnic. She worked as a programmer before completing a PhD at Leeds in 1991.
She joined Northumbria in a senior management capacity, in 2008.
NUSTEM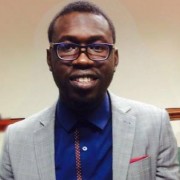 Opeyemi Dele-Ajayi
Senior Research Assistant, BRIDGE project
Opeyemi was a senior research assistant for NUSTEM, but now works on the BRIDGE project. His research focus is on how serious games can be used to create an engaging learning experience in primary schools in Nigeria. His other research interests include personalised learning, technology-based assessment, and digital exclusion.He has a Bachelor of Technology in Computer Science and a MSc in IT Management. He has over 10 years' experience in software and web application development.
Opeyemi is working with NUSTEM to investigate how their model of STEM engagement might be adapted for a different culture.
NUSTEM
Geography and Environmental Sciences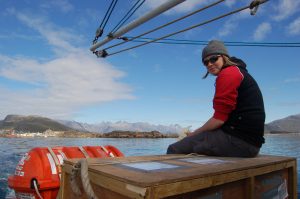 Leanne Wake
Anniversary Research Fellow
Leanne is a geographer who is interested in sea-level changes. As part of her work she models the different factors that have contributed to sea-level change, with a particular focus on the Greenland Ice sheet.
NUSTEM