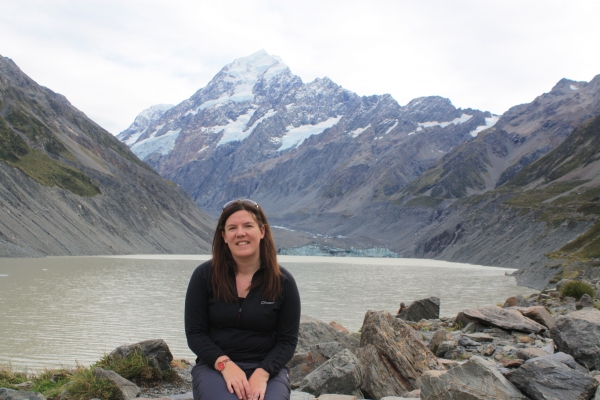 Dr Kate Winter is a Vice Chancellors Research Fellow in the Department of Geography and Environmental Sciences at Northumbria University. In October 2018 she was awarded the Baillet Latour Antarctica Fellowship for 2018 – 2020 for her research project, titled 'BioFe in Glacial Systems'.
This fellowship will fund two research expeditions to Antarctica, where Kate will stay at the Princess Elisabeth Research Station. Kate will travel to Antarctica in December 2018, and again a year later. Each visit is planned to last between 6 and 8 weeks, depending on Antarctic weather.
Kate's research looks at the contribution of ice flow to the uptake of carbon dioxide in the Southern Ocean. She'll be using laser scanning, photogrammetry, and ice-penetrating radar to iron in the rock sediments are transferred through the ice sheet out into the ocean. Which might turn out to be hugely important in global climate change.
Almost as important: Kate's been working with one of NUSTEM's primary schools, and another school near her family home in Aberdeen.
Princess Elisabeth Research Station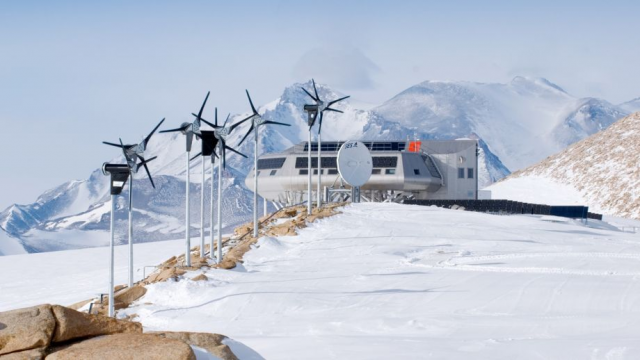 This amazing structure is where Kate will be based. Click the image to see it larger, and look for the wind turbines and solar panels. The Station was designed to be Antarctica's first zero-emission base.
It's planned as a 'passive building,' with all the materials maximising energy use and heat distribution. Melting snow produces a renewable water supply for drinking and cooking, and used water is purified and re-used for the showers, toilets and washing machine.
You can learn more about the zero-emission base at the station's own website.
Kate sets off in mid-December, traveling via South Africa. Once she's reached Antarctica it might be tricky for her to send even short messages, but she's going to try… and we might even get the odd picture from her. Check here for her latest updates, and results from the experiments she's taking with her from the primary schools.
We'll stick any photos we get from Kate here! Click to see full-window. Some of these photos are from Kate's previous research expedition a few years ago, so they'll give you a sense of what she's experiencing until she manages to get fresh photos to us.