In my previous job, I used to be part of a team that ran teacher summer schools for the Institute of Physics.  These were aimed at teachers who were not specialist teachers of physics, but who had to teach physics.  They were held in Oxford, Cambridge and York (which was my course).  The summer schools were fantastic, with workshops on different physics topics, evening speakers, and excellent food!  Back then, the courses were only open to a fairly small cohort of schools that were part of the Stimulating Physics Network.
This year the Summer Schools are available to new or non-specialist teachers at ANY English school.  If you have some time over the summer, then I can highly recommend the courses – they are fantastic.  Also, there is no cost to the teacher – the IOP pays for it all.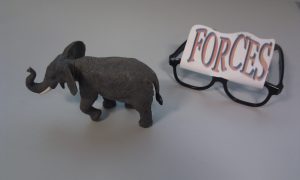 Full details from the IOP are given below:
Summer Schools are now open to all new and non-specialists teachers of physics in English secondary schools. Register to reserve your place at:
York Summer School: National Science Learning Centre, 25 – 28 July
Oxford Summer School: Keble College, 8 -11 August
Cambridge Summer School: Homerton College, 8 – 11 August
Each school consists of four days of intensive hands-on workshops led by our Teaching and Learning Coaches. The Summer Schools focus on developing both subject knowledge and pedagogy. Our initial (First Year) programme covers core topics such as electricity, energy and forces. Our advanced (Second Year) programme builds on the initial course and introduces radioactivity, momentum and waves.
All costs of attending the summer schools are covered by the Stimulating Physics Network.
broaden your understanding of physics
enjoy the subject more;
feel more confident about teaching physics; and
make physics even more interesting for your students.
Along with our intensive programme of workshops, discussions and masterclasses, the Summer Schools include food, accommodation and entertainment. You can follow the courses on twitter:
York Summer School: #SPNYork
Oxford Summer School: #SPNOxford
Cambridge Summer School: #SPNCam
For more information, please contact Mariana Salgueiro at 020 7470 4988.
https://nustem.uk/wp/wp-content/uploads/2016/07/IMAG0989.jpg
1552
2592
Carol
https://nustem.uk/wp/wp-content/uploads/2017/02/logo-banner.png
Carol
2016-07-14 13:53:19
2016-07-14 14:02:00
Physics Summer Schools