Think Physics at Northumbria University and the Reece Foundation are looking for 10 female, AS-level physics students, or first year level 3 engineering students to participate in the REECE Summer School Programme 2015.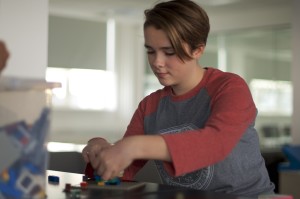 The 3 week summer programme will provide young people with the opportunity to work alongside Northumbria University researchers on specific projects culminating in a final presentation of their work to the wider community, including their family and friends. It is designed to give participants an insight into physics and engineering related research at university and in industry and inspire them to continue their studies in an engineering-related discipline at University and beyond. The experience should also increase the confidence and expertise of participants prior to their Year 13 studies.
Reece Group will provide a bursary of £100 per week per student and a small discretionary fund to support transport and other costs.
Northumbria University, with visits to engineering hubs and places of interest in the North East.
13th July – 31st July (Monday – Fridays)
Who are the Reece Foundation?

Reece is a group of innovative engineering companies that operate across the globe, with offices in Newcastle upon Tyne and the USA. They provide products and services for the defence, oil and gas, subsea and road construction markets. Reece Group is committed to investing in young people and helping to create the next generation of innovative engineers.