Science for Families
This resource is designed to accompany the Science for Families course delivered by NUSTEM or one of our partners. It's a six-week parent and child course delivered in primary schools.
You're welcome to use the resources for other purposes, but they might not make quite as much sense!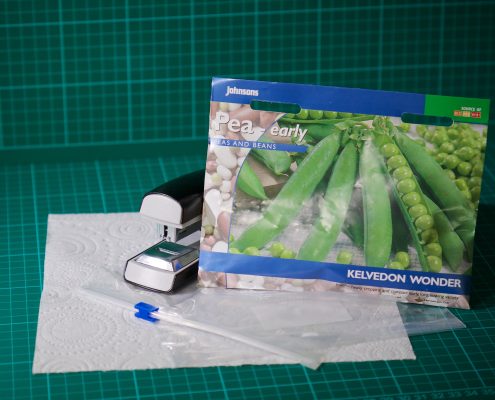 By now, you've probably already done some experiments with plants; growing seeds in a bag and dissecting the parts of a flower.
Seeds are amazing! They can hang around for years not doing anything at all, and then with just a little water and the right temperature, BOOM: they start to grow. One of the oldest seeds ever to grow into a plant was around 2000 years old.
Seeds are able to sense the environment around them, using systems known as tropisms. They have hydrotropism which allows the roots to sense water and grow towards it. Plants needs water to survive and they get it through their roots. The shoots have something called phototropism, which means they sense and grow towards the light. Plants need light in order to make food. To make sure that the roots grow downwards and the shoots grow upwards, the seed can sense gravity: it 'knows' which way is up and which way is down. This is called geotropism.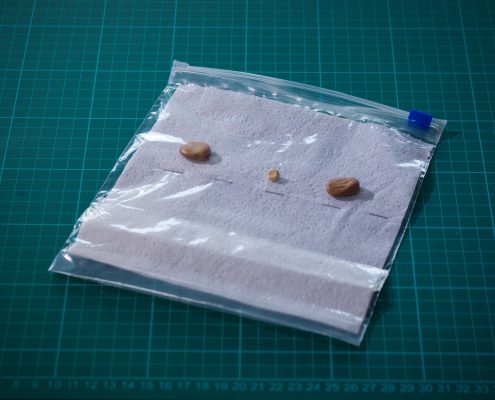 There are loads of experiments that you can do with hydrotropism, phototropism and geotropism. Here are just a few to get you started:
Try growing seeds in different amounts of light and dark. This PDF will get you underway, but feel free to use whatever you have around the house. Old cereal boxes work well!
Let your seeds start to grow. When the roots and stems have started to appear, turn the seed upside down and wait a few days. What happens? Try turning it the other way up again.
Take two cups, and fill one with water. Make a paper towel bridge between the two and place some germinating seeds on the paper towel bridge. Cover the whole thing with a clear plastic cover, something like this. Watch which way the roots grow.
Plants are pretty amazing all on their own, but if you want to have a go at customising your flowers, here's a video that shows you how:
We decided to take it one step further and tried to make multi-coloured flowers. By carefully splitting the stems with a sharp knife (sound the adult assistance alarm!), and placing the ends in differently-coloured water, we managed to make some two-tone tulips (technically carnations, but who can resist adding alliteration?).
Check out our gallery: