Think Club 0 – meeting 1 (1st April 2015)
You came back! That makes us so happy. Almost as happy as all the new people joining us this week.
So: more Empires, which may have been slightly distracted by Joe's new-found obsession with fire ants:
Then Tumblewings, which looked more-or-less like this: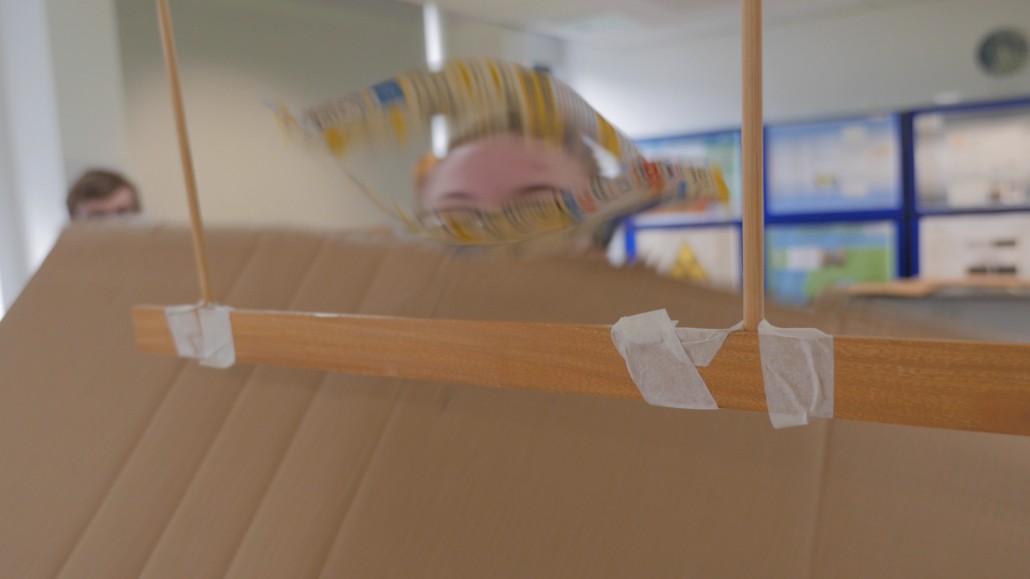 …and finally my plea for help about Maker Faire UK. As a reminder, the three projects I have to deliver are: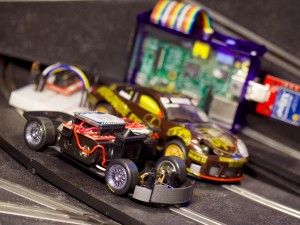 Self-Driving Scalextric Car
This is technically the problem of another department at Northumbria, but I broke the car and feel I should fix it. Also, I figure some of you might like the challenge of packaging the electronics for the car slightly more neatly, and tweaking some of the set-up so it's a bit more like a public demonstration and less like a final-year degree project.

Pendulum
At the moment, this is a proof-of-concept. It needs to be huge and beautiful and compelling and ridiculous. I can see some ways forwards with it, but we don't have all the answers yet. I'm also quite keen to explore other ways of interpreting the data we can capture from the pendulums – the YouTube video I skipped was this one, though it may not be immediately clear how it relates. Find out when you join us…
Light Play
We've mostly done cardboard-level engineering so far, so this may be the one that feels most familiar. There's plenty of scope for extension and experimentation, though – I have some thoughts about programmable colour-changing lights, for example. Watch the video clip for an idea of what's achievable.
I'm particularly excited about this –  I think it'll get a fantastic response from families attending the Faire.
Join us!
Interested? Keen? Great! We sent you away with a stack of paperwork, and we'll be in touch ahead of Think Club Maker Week, 13th-17th April (10-4pm). If you can't make the whole week, or if you're not certain – pop in, see how we're getting on, and see if you're moved to spend some time with us.
Most of all – try to keep some or all of Maker Faire UK weekend free. It's 25/26th April, it's awesome, and it's a terrific opportunity to see the sorts of things other people make and create. When Think Club reconvenes after the Faire, what we do will very much be influenced by the ideas you've had there.
Thanks for coming, we'll hope to see you on or after Monday 13th, and do leave comments for us and each other below.
Cheers,
Jonathan & Joe.
https://nustem.uk/wp/wp-content/uploads/2015/04/ThinkClub0-1.jpg
1238
1650
Jonathan
https://nustem.uk/wp/wp-content/uploads/2017/02/logo-banner.png
Jonathan
2015-04-01 18:47:20
2015-04-01 18:49:54
Think Club 0 – meeting 1 (1st April 2015)