Connect is an Internet of Things digital making project, and it's easy to assume that coding is the hard part. But if we've got Connect's coding system right – and we don't yet know if we have, but bear with me – then the most challenging part becomes the mechanism. We've known this for some time, but getting the programming system even close to right has been a battle. So we're only now managing to turn our attention to mechanical engineering.
Most of the time, we don't have to think too much about how different mechanisms work. Yet simple mechanisms are a basic building block of mechanical engineering, and they're even written into the national curriculum at key stages 1 and 2. Indeed, our resource page is consistently one of the most popular areas of this website, seeing many thousands of views each year.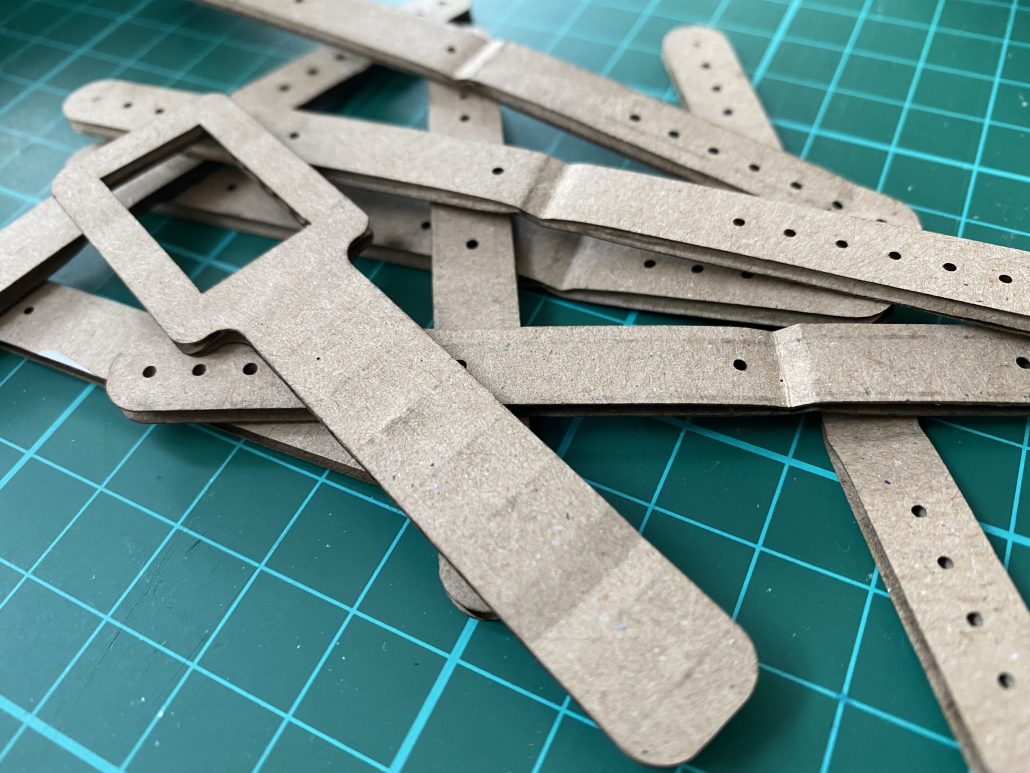 Simple mechanisms are surprisingly challenging to explore, however – particularly ones which can be operated using little servo motors. Which is why we've started exploring with parts like these, above. Based on the dimensions of lolly sticks, they're neatly drilled so we can use straightened-out paperclips as pivots and linkages.
These test pieces don't quite work, but we're making some adjustments and later in the week we'll try again. Fingers crossed we can bring you some example mechanisms built using these components, which we'll then roll into the next Connect course.
https://nustem.uk/wp/wp-content/uploads/2022/02/Lolly-sticks.jpg
779
1920
Jonathan
https://nustem.uk/wp/wp-content/uploads/2017/02/logo-banner.png
Jonathan
2022-02-14 15:49:18
2022-02-14 23:29:42
Mechanisms