Worksheet: Photosynthesis (Year 9)
The Earth's population is increasing, but at the same time the amount of suitable farmland is decreasing due to factors including climate change and the growth of cities. Producing sufficient food to feed everyone is a global challenge.
This worksheet builds on students' knowledge of photosynthesis and plant growth in the context of this area of applied research.
Topic
Photosynthesis
Subject
Biology
School Year
Year 9
Related Employers
This resource was produced as part of the FutureMe project.
https://nustem.uk/wp/wp-content/uploads/2018/03/Lycopersicon_pimpinellifolium_Tomato.jpg
2448
3264
Jonathan
https://nustem.uk/wp/wp-content/uploads/2017/02/logo-banner.png
Jonathan
2018-03-27 16:55:10
2019-12-05 10:51:53
Photosynthesis – Year 9
Tag Archive for: photosynthesis
The population of the world is growing. To make sure everyone has enough food to eat, we need to be able to grow nutritious food and make sure it gets to where it's needed. However, factors such as climate change, environmental damage and the increase in the number and size of cities mean it's getting harder for farmers to grow sufficient food.
Syngenta is a biotechnology company based in Switzerland, with sites across the UK, including in Grangemouth, Manchester and Huddersfield. They sell seeds, and also develop pesticides – chemical compounds which protect crops from weeds, insects and disease, which hence help to improve crop yields and reduce the proportion of crops which are destroyed. They also use selective breeding to create varieties of plants and seeds that are naturally resistant to disease and insects, or that are better at coping with the effects of heat or cold.
"One third of all pansies in the world are Syngenta pansies"
They also sell turf, ornamental plants and flowers. Flowering plants aren't just pretty to look at: they can help promote biodiversity by sustaining pollinating insects.
Syngenta researcher Dr Melloney Morris was filmed for the Royal Society of Chemistry's Faces of Chemistry project. Three short films were produced:
Sectors
Agriculture, Biotechnology, Chemistry, Logistics
Employer Size
Huge multinational
Focus/reach
Global
Worksheets
Employer Links
This resource was produced as part of the FutureMe project.
Syngenta is a very large company, with a wide range of different career routes:
environmental scientists
ecotoxicologists
bioscientists
biologists
toxicologists
plant pathologists
microbiologists
chemists
formulation chemists
process engineers
chemical engineers
construction and maintenance staff
civil and infrastructure engineers
data analysts
mathematical modellers
Accountants and financial planners
IT specialists including software engineers
Sales and customer support
quality assurance managers
Topics in science and maths that link to Syngenta and what the company does:
plant reproduction
biodiversity
ecosystems
photosynthesis
respiration
plant cells
eutrophication
nutrition
genetics
https://nustem.uk/wp/wp-content/uploads/2018/01/Oilseed_rape.jpg
2731
4096
Carol
https://nustem.uk/wp/wp-content/uploads/2017/02/logo-banner.png
Carol
2018-02-12 14:09:57
2019-03-07 16:29:15
Syngenta
Tag Archive for: photosynthesis
Science for Families
This resource is designed to accompany the Science for Families course delivered by NUSTEM or one of our partners. It's a six-week parent and child course delivered in primary schools.
You're welcome to use the resources for other purposes, but they might not make quite as much sense!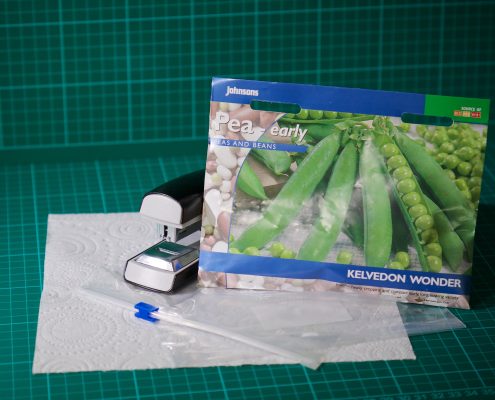 By now, you've probably already done some experiments with plants; growing seeds in a bag and dissecting the parts of a flower.
Seeds are amazing! They can hang around for years not doing anything at all, and then with just a little water and the right temperature, BOOM: they start to grow. One of the oldest seeds ever to grow into a plant was around 2000 years old.
Seeds are able to sense the environment around them, using systems known as tropisms. They have hydrotropism which allows the roots to sense water and grow towards it. Plants needs water to survive and they get it through their roots. The shoots have something called phototropism, which means they sense and grow towards the light. Plants need light in order to make food. To make sure that the roots grow downwards and the shoots grow upwards, the seed can sense gravity: it 'knows' which way is up and which way is down. This is called geotropism.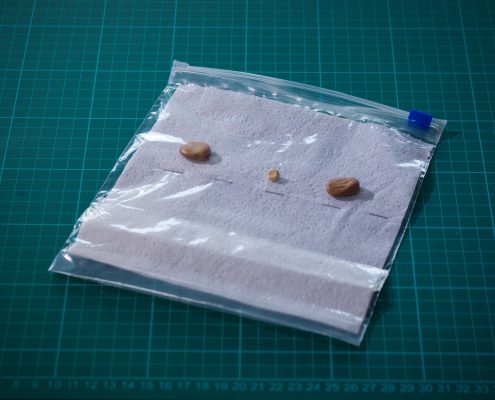 There are loads of experiments that you can do with hydrotropism, phototropism and geotropism. Here are just a few to get you started:
Try growing seeds in different amounts of light and dark. This PDF will get you underway, but feel free to use whatever you have around the house. Old cereal boxes work well!
Let your seeds start to grow. When the roots and stems have started to appear, turn the seed upside down and wait a few days. What happens? Try turning it the other way up again.
Take two cups, and fill one with water. Make a paper towel bridge between the two and place some germinating seeds on the paper towel bridge. Cover the whole thing with a clear plastic cover, something like this. Watch which way the roots grow.
Plants are pretty amazing all on their own, but if you want to have a go at customising your flowers, here's a video that shows you how:
We decided to take it one step further and tried to make multi-coloured flowers. By carefully splitting the stems with a sharp knife (sound the adult assistance alarm!), and placing the ends in differently-coloured water, we managed to make some two-tone tulips (technically carnations, but who can resist adding alliteration?).
Check out our gallery:
https://nustem.uk/wp/wp-content/uploads/2016/08/Split-stem-flowers-9.jpg
1238
1650
James Brown
https://nustem.uk/wp/wp-content/uploads/2017/02/logo-banner.png
James Brown
2016-09-16 14:11:16
2019-02-15 14:19:44
Science For Families: Plants
Scroll to top
Cookie and Privacy Settings
How we use cookies
We may request cookies to be set on your device. We use cookies to let us know when you visit our websites, how you interact with us, to enrich your user experience, and to customize your relationship with our website.
Click on the different category headings to find out more. You can also change some of your preferences. Note that blocking some types of cookies may impact your experience on our websites and the services we are able to offer.
Essential Website Cookies
These cookies are strictly necessary to provide you with services available through our website and to use some of its features.
Because these cookies are strictly necessary to deliver the website, refusing them will have impact how our site functions. You always can block or delete cookies by changing your browser settings and force blocking all cookies on this website. But this will always prompt you to accept/refuse cookies when revisiting our site.
We fully respect if you want to refuse cookies but to avoid asking you again and again kindly allow us to store a cookie for that. You are free to opt out any time or opt in for other cookies to get a better experience. If you refuse cookies we will remove all set cookies in our domain.
We provide you with a list of stored cookies on your computer in our domain so you can check what we stored. Due to security reasons we are not able to show or modify cookies from other domains. You can check these in your browser security settings.
Google Analytics Cookies
These cookies collect information that is used either in aggregate form to help us understand how our website is being used or how effective our marketing campaigns are, or to help us customize our website and application for you in order to enhance your experience.
If you do not want that we track your visit to our site you can disable tracking in your browser here:
Other external services
We also use different external services like Google Webfonts, Google Maps, and external Video providers. Since these providers may collect personal data like your IP address we allow you to block them here. Please be aware that this might heavily reduce the functionality and appearance of our site. Changes will take effect once you reload the page.
Google Webfont Settings:
Google Map Settings:
Google reCaptcha Settings:
Vimeo and Youtube video embeds:
Other cookies
The following cookies are also needed - You can choose if you want to allow them: