Monday 20th July: Bel Valves On Monday, we visited Bel Valves in Newcastle; they are a part of British Engines, and specialise in making valves. Unlike Nissan, would have production en mass, they make bespoke products. It may take them up to a year to finish a valve, because the  so the atmosphere of the site was very different! It was much more relaxed. They spoke to us about their apprenticeship schemes as well, and it was good to see how many opportunities there are for people wanting to enter into engineering.
Tuesday 21st July: Reece Innovation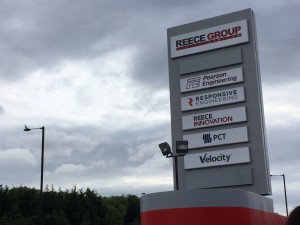 Today, we visited Reece Innovation. It was interesting to see what the company that sponsors this summer school does; we learnt that the Reece group is actually a collection of 5 companies; Pearson Engineering, Responsive Engineering, Pipe Coil Technology, Reece Innovation, and Velocity. They have recently bought a new building in Newcastle, so things were still being built and set up there, but there was still lots of manufacturing taking place. We saw how they welded the parts, and were shown the machines they use to cut materials, of which there were 3 main types; cutters that used lasers, cutters that used fire and cutters that used water.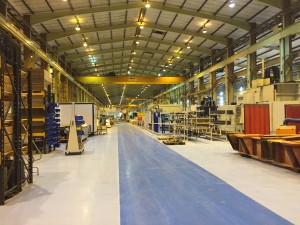 It was interesting to see Reece innovation, because rather than having a specific product that they manufacture, they make products that clients need making upon request, which was very much unlike Nissan, and also dissimilar to Bel Valves, although the two companies do work with more bespoke products.
Wednesday 22nd July: On Wednesday we continued writing up our reports on our project. We also watched a presentation on earthquakes delivered by Robert from Durham university and from New Zealand. It was great to see expert taking about their fields and it was very helpful with our reports, especially for me because I am primarily researching the science behind earthquakes and detection and measurement techniques.
Thursday 23rd July: We continued working on our reports for most of the day again today, but we also learnt about how to produce an academic poster, which we will be making and presenting on the last day of the 3 weeks. We were shown how these types of posters are used at conferences to convey information about research, which seems like an exciting thing to do.
Friday 24th July: On Friday we continued with work in the morning, and in the afternoon we talked about what qualities we looked for in engineers, and what made a successful engineer. We also looked at the problem of the lack of women in engineering. To do this we looked at some quotes from people saying why they thought that there was this lack of women in engineering; some were unfair, such as "women are less scientifically minded", and others were just wrong, such as "choosing a STEM subject limits your options", and "There are more career opportunities in the arts" (I should be careful what I say here). It's interesting to see what the public thinks about STEM and women in STEM even now!
https://nustem.uk/wp/wp-content/uploads/2017/02/logo-banner.png
0
0
Sophie Davies
https://nustem.uk/wp/wp-content/uploads/2017/02/logo-banner.png
Sophie Davies
2015-07-30 08:19:52
2015-07-30 08:26:07
Sophie – Week 2 of Reece Summer School