"Once I actually understood engineering … I thought it's like a perfect mix of practicality and theory. What you are learning, you can see it applied to real life applications."
A different route into engineering 
Jack always wanted to become electrician, an engineer and to have a degree. His route into engineering is very different than the majority of other graduates and he is passionate about raising awareness of different routes into engineering.
During 6th form Jack studied English literature, history and business however and soon realised that that wasn't working for him. As soon as he finished school he applied for an electrical engineering apprenticeship at TSP Engineering in Workington.
Jack did a Higher National Certificate (HNC) and a Higher National Diploma (HND) in electrical and electronic engineering, and then a degree in electrical plant engineering.
"I wanted to get involved in this podcast and try to inspire people and make people more aware of the different routes that you can take to become an engineer and the different careers within engineering."
From this point onwards he applied to the Sellafield graduate scheme where according to him opportunities were endless.
"It's probably like the best thing I could have done because I've worked on the tools and I've worked on the things that other people have designed, and then you kind of like get an idea of, say, like how things could be done better."
His engineering apprenticeship made him observant and having hands-on experience of equipment allows him to think about how to make components more accessible, easier to work on or fix. With 8 years of hands-on experience Jack hopes that he will soon become a chartered engineer.
Robots on Extreme environments
Jack is currently working for the Robotics and Extreme Environments Lab run by the University of Manchester in collaboration with Sellafield. He collaborates with his colleagues designing robots that can work in extreme environments that are dangerous for humans. He is particular proud of two of these robots: Carma and Mirrax.
Carma has been designed to inspect outdoors areas for radiation and its currently being fitted with a GPS sensor to map the environment around. This is based on a LIDAR sensor as Jack explains:
 "A LIDAR sensor is method for measuring distances by illuminating the target with laser light and measuring their reflection with the sensor and so the time differences in the returned laser allows to build up a map of the environment… so this this robot is deployed around legacy areas of Sellafield to be able to declassify them so that you know that the clear of radiation".
Mirrax is a 3 legged autonomous robot which runs on a little roller wheels and it only 150 mm wide so it can squeeze in small areas of nuclear cells which are highly radioactive. Mirax also used LIDAR sensors to map its surroundings:
"It's got a middle arm that lifts up and on this arm is a LIDAR sensor and a gamma radiation sensor and this can also tilt, so this allows the 2D Lidar to build up a 3D map of the environment so that we can work towards knowing exactly what's in there and help to navigate the robot around the cell… It's also picking up the radiation hotspots within the cell to then end with, uh, hopefully decommissioning the cell after this."
To help develop these robots, Jack learned 3D-CAD and electronics:
There are a lot of electronics and stuff that needs to get in there, so I've been designing and 3D printing components to hold things in place and building stuff up so that the robot is more robust.
 Working on a nuclear site
Jack works at Sellafield which is one of the few places in the country that handles nuclear waste. The general public still has a very apprehensive perception of nuclear energy and the safety of nuclear sites. According to Jack once you learn the science and you understand the safety protocols you actually feel safe.
"If you follow the rules, which there is a lot of rules and there's a lot of safety in place, which sometimes people could say it's maybe a bit over the top, but you can understand why it's there and the purpose of it. Sometimes a lot more difficult to actually get things done, but I really enjoy it!"
Engineering skillsets and following dreams
Jack believes that in addition to having hands-on experience of equipment, engineers should be good team players as no one knows everything:
"Always look at how you can make things better or better ways of doing stuff… I think you've got to be good at solving problems and sometimes to solve problems, you've got a be creative. You've got to be able to think outside the box, but also be able to apply engineering theories to your problems"
Jack is also a strong advocate about different routes into engineering such as apprenticeships.
"When I started my apprenticeship, there was people starting it who were 24 years old. You're never too late to change and do what you want to do, like what's going to make you happy… People put a lot of pressure on themselves thinking like, oh, I don't know what I want to do. I don't know what I'm supposed to do or what people expect me to do. Try and be open to all things like I was."
Position
Electrical Engineer at Sellafield
Key Attributes
collaborative, observant, passionate
Qualifications
A-Levels, Apprenticeship
Employer
https://nustem.uk/wp/wp-content/uploads/2022/03/Jack-Haworth-for-inventive-2.png
811
1083
Antonio Portas
https://nustem.uk/wp/wp-content/uploads/2017/02/logo-banner.png
Antonio Portas
2022-03-08 14:32:42
2022-05-20 16:50:31
Jack Haworth
Case Study: Shrouk El-Attar
"That idea of what an engineer looks like is really out of date and it needs to change […] people engineer in their heels, people engineer in their dresses, and for me it's such a creative field!"
A journey of resilience
Shrouk left her native Egypt at the age of 15, arriving in the UK with her family. She was eventually granted refugee status on the basis of her sexuality, but her mother, sister and brother were deported. Showing remarkable resilience, she enrolled to study electrical engineering at Cardiff University, but could only start to study once her asylum case was complete – which took several years. She believes that more needs to be done to enable asylum seekers to access higher education, and to help people considering engineering as a career:
"We need to produce more than 186,000 engineers every single year, just to meet our engineering shortfall by 2024, and the same time we prevent people from accessing engineering"
Improving the quality of life of others
Since graduating from university, Shrouk has collaborated with others in a variety of projects. She's designed robots that can measure tiny things just a few nanometers across, and built a machine that can detect cancer cells based on how electrons wobble in the presence of magnetic fields.
Currently, she gets to release her creativity designing and testing products which help improve the quality of life of many women and others across the world. She find engineering to be a very collaborative field:
"You work with other engineers, scientists, data scientists and artists to make your product look nice …"  
Changing perceptions of engineering
Shrouk is a passionate advocate for changing perceptions of engineering, as there is still a long way to go in terms of attracting creative people into the sector. She also works towards valuing non-univeristy routes into engineering:
"We need to change our language. We need to make it more accessible, we also need to change the default routes into engineering. Why is just the university route considered? Why can't we take on more apprentices?"
A passionate advocate
In her free time Shrouk is a belly dancer, and she fundraises to help the LGBTQ community in countries such as Egypt. In 2018 she was awarded Young Woman of the Year in the Women on the Move Awards, from Migrants Organise and the UNHCR (the UN Refugee Agency).
Inventive podcast
Shrouk is featured in an episode of the Inventive Podcast:
Position
Electronics design engineer
Key Attributes
creative, passionate, resilient
Qualifications
A-Levels, Degree
https://nustem.uk/wp/wp-content/uploads/2021/05/Shrouk.png
554
941
Antonio Portas
https://nustem.uk/wp/wp-content/uploads/2017/02/logo-banner.png
Antonio Portas
2021-06-23 09:50:07
2021-07-01 08:51:29
Shrouk El-Attar
Case Study: Christopher Robinson
Christopher works as an electronics technician with the ISIS Neutron and Muon Source centre for research.
Tinkering and learning on the job
From a young age, he has been tinkering with different objects learning more about how they work and how they are put together. Christopher finished his A-Levels before he decided to apply for an apprenticeship with STFC. He really enjoyed the practical side of things at school and found that an apprenticeship meant he could carry on developing his hand-on skills and learn from projects.
At STFC I gained invaluable knowledge due to our fantastic apprenticeship scheme
Doing an apprenticeship also meant that he was being paid at the same time he gained qualifications on the job. Another highlight of his apprenticeship was the opportunity to travel abroad:
I was offered the chance to travel to Geneva in Switzerland for 7 weeks to work at CERN, an opportunity that saw me develop and gain many useful skills and personal achievements at the largest and most powerful particle accelerator in the world!
Electronics Technician
Christopher loves his job. According to him being an electronics technician means that he is imaginative when he designs and builds electronics circuits which are used in parts of the particle accelerators at ISIS. Christopher is also self-motivated and enjoys the variety of work he does:
Because of the nature of it no two jobs are the same. Each job requires a unique method in order to complete it.
He is also patient as he finds faults and repairs equipment when it fails.
Christopher also enjoys that his work pattern is flexible. This means that there is an opportunity to do some overtime to earn more money, change his working days or simply being on call.
Using knowledge and expertise to help others
Recently, Christopher was really proud  to be able to get involved in an important project:
"I have recently been heavily involved in the ventilator challenge at Penlon, repairing and testing ventilators for the Covid-19 outbreak."
Project Restoration
Christopher is so passionated about engineering that during his free time he find engineering related activities to do. He is currently working on a vintage motorcycle and is very excited about the final product.
Position
Electronics Technician
Key Attributes
imaginative, patient, self-motivated
Qualifications
A-Levels, Apprenticeship
https://nustem.uk/wp/wp-content/uploads/2021/03/ChrisRobinson-Tank-4-LTA-photo-scaled.jpg
1440
2560
Bethany Willis
https://nustem.uk/wp/wp-content/uploads/2017/02/logo-banner.png
Bethany Willis
2021-06-11 11:35:02
2021-06-11 11:35:02
Christopher Robinson
https://nustem.uk/wp/wp-content/uploads/2019/12/AVID-Technology-Electric-Vehicle-Powertrain-Robotics-Aerospace-Renewable-Energy.jpeg
720
1280
Antonio Portas
https://nustem.uk/wp/wp-content/uploads/2017/02/logo-banner.png
Antonio Portas
2019-12-04 12:09:04
2019-12-04 12:09:04
AVID Technology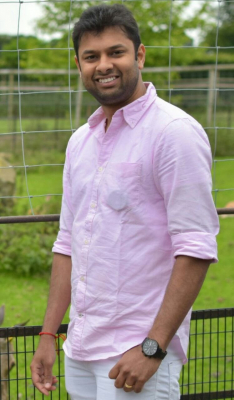 Vikash is an Electronics Engineer who designs small circuits that make vehicles work better, using less power.

He also designs parts for healthcare devices, helping track people's heart rates.

Vikash enjoys coming up with answers to new questions, and believes that never giving up on hard tasks has made him a successful engineer.

He is also passionate about photography and travelling the world.



Vikash's most magnificent thing
"I found a video which shows how a piece of wire is turned into a magnet using a battery. The is similar idea to how electric motors are designed by engineers! In the future almost every car, bus and truck will be driven by an electric motor."
If you're a teacher looking for a classroom activity or demonstration, there's a particularly simple electric motor design. Details at the STEM Learning website. The Institute of Physics have uploaded the film to YouTube:
Position
Electronics Engineer
Key Attributes
collaborative, creative, self-motivated
Qualifications
A-Levels, Degree
https://nustem.uk/wp/wp-content/uploads/2019/12/vikash_kumar_1.jpg
1280
748
Antonio Portas
https://nustem.uk/wp/wp-content/uploads/2017/02/logo-banner.png
Antonio Portas
2019-12-04 11:49:53
2020-06-19 17:23:31
Vikash Kumar
Soil Machine Dynamics (SMD) design and manufacture subsea robotic machines.

The deep sea floor is still one of the most unexplored, and inhospitable, places on Earth. No light, no warmth and high pressure all make it a challenging environment to work in.

Why work under the sea?

Well, every time you use the internet it's likely that some of the information came through cables which are laid in a trench under the sea floor. Those trenches need to be dug and the cables need to be laid somehow.

Or if you've seen off-shore windfarms, have you wondered how the electricity gets back to shore?  More cables on the sea floor.

It isn't possible for people to lay these trenches themselves, so a robotic machine, also called a Remotely Operated Vehicle (ROV) is used to dig the trenches and lay the cables.

The engineering that goes into the development of ROVs is staggering as they need to be both robust enough to survive in such a harsh environment as the bottom of the sea, and easily controllable.

This video shows how an ROV digs a trench and lays a cable in it.  The language is aimed at people looking to buy one of the machines so uses a bit of jargon, but the animation does help to show how the machine works.



To design, develop and make ROVs requires a lot of different STEM, and non-STEM, based roles.
Among the different roles at SMD are:
Mechanical Engineers
Electrical and Electronic Engineers
Software Engineers
Hydraulic design engineers
Sales Engineers
Health & Safety Advisers
Quality Systems Engineer
PR and Communications Officers
Test Technicians and Assistants
Although based in the North East, SMD is a global company, so there could be opportunities to travel.
You can see what current vacancies SMD are available here, and also read about two of their employees, Charlotte and James.
Topics in Science and Maths that link to SMD and what the company does:
Sectors
Electrical, Electronic, Engineering, Mechanical, Offshore, Science
Employer Size
Large enterprise
Focus/reach
Global
Worksheets
Employer Links
https://nustem.uk/wp/wp-content/uploads/2017/04/QT-1000-copy.jpg
3800
5476
Carol
https://nustem.uk/wp/wp-content/uploads/2017/02/logo-banner.png
Carol
2017-04-02 22:05:52
2020-01-09 15:29:31
SMD
Scroll to top
Cookie and Privacy Settings
How we use cookies
We may request cookies to be set on your device. We use cookies to let us know when you visit our websites, how you interact with us, to enrich your user experience, and to customize your relationship with our website.
Click on the different category headings to find out more. You can also change some of your preferences. Note that blocking some types of cookies may impact your experience on our websites and the services we are able to offer.
Essential Website Cookies
These cookies are strictly necessary to provide you with services available through our website and to use some of its features.
Because these cookies are strictly necessary to deliver the website, refusing them will have impact how our site functions. You always can block or delete cookies by changing your browser settings and force blocking all cookies on this website. But this will always prompt you to accept/refuse cookies when revisiting our site.
We fully respect if you want to refuse cookies but to avoid asking you again and again kindly allow us to store a cookie for that. You are free to opt out any time or opt in for other cookies to get a better experience. If you refuse cookies we will remove all set cookies in our domain.
We provide you with a list of stored cookies on your computer in our domain so you can check what we stored. Due to security reasons we are not able to show or modify cookies from other domains. You can check these in your browser security settings.
Google Analytics Cookies
These cookies collect information that is used either in aggregate form to help us understand how our website is being used or how effective our marketing campaigns are, or to help us customize our website and application for you in order to enhance your experience.
If you do not want that we track your visit to our site you can disable tracking in your browser here:
Other external services
We also use different external services like Google Webfonts, Google Maps, and external Video providers. Since these providers may collect personal data like your IP address we allow you to block them here. Please be aware that this might heavily reduce the functionality and appearance of our site. Changes will take effect once you reload the page.
Google Webfont Settings:
Google Map Settings:
Google reCaptcha Settings:
Vimeo and Youtube video embeds:
Other cookies
The following cookies are also needed - You can choose if you want to allow them: