Sellafield Ltd is chemical engineering company responsible for the decommissioning of the Sellafield nuclear site, which is owned by the Nuclear Decommissioning Authority.

The Sellafield nuclear site hosted the first the world's first nuclear power station, Calder Hall, that exported electricity on a commercial scale to a public grid.

Sellafield Ltd is in now responsible for cleaning and recycling onsite nuclear waste ensuring that is safe and secure.

The video below explains in more details how they operate:



To clean, recycle and safety store nuclear waste  Sellafield's relies on a lot of different STEM, and non-STEM, based roles.
Among the different roles at Sellafield are:
Chemical Engineers
Process Engineers
Physicists
Civil Engineers
Project manager
Laboratory analysts
Business analyst
Operation managers
Engineering apprentices
You can see what current vacancies Sellafield are available here.
Topics in Science that links with Sellafield Ltd and what the company does:
Energy
Electricity
Atomic Structure
Radioactivity
Sectors
Energy, Engineering, Nuclear
Employer Size
Large enterprise
Focus/reach
national
Case Studies
Employer Links
https://nustem.uk/wp/wp-content/uploads/2022/03/SEL_logo_RGB_2019_300.V5.jpg
129
446
Antonio Portas
https://nustem.uk/wp/wp-content/uploads/2017/02/logo-banner.png
Antonio Portas
2022-03-16 10:46:59
2022-03-16 10:46:59
Sellafield
"Once I actually understood engineering … I thought it's like a perfect mix of practicality and theory. What you are learning, you can see it applied to real life applications."
A different route into engineering 
Jack always wanted to become electrician, an engineer and to have a degree. His route into engineering is very different than the majority of other graduates and he is passionate about raising awareness of different routes into engineering.
During 6th form Jack studied English literature, history and business however and soon realised that that wasn't working for him. As soon as he finished school he applied for an electrical engineering apprenticeship at TSP Engineering in Workington.
Jack did a Higher National Certificate (HNC) and a Higher National Diploma (HND) in electrical and electronic engineering, and then a degree in electrical plant engineering.
"I wanted to get involved in this podcast and try to inspire people and make people more aware of the different routes that you can take to become an engineer and the different careers within engineering."
From this point onwards he applied to the Sellafield graduate scheme where according to him opportunities were endless.
"It's probably like the best thing I could have done because I've worked on the tools and I've worked on the things that other people have designed, and then you kind of like get an idea of, say, like how things could be done better."
His engineering apprenticeship made him observant and having hands-on experience of equipment allows him to think about how to make components more accessible, easier to work on or fix. With 8 years of hands-on experience Jack hopes that he will soon become a chartered engineer.
Robots on Extreme environments
Jack is currently working for the Robotics and Extreme Environments Lab run by the University of Manchester in collaboration with Sellafield. He collaborates with his colleagues designing robots that can work in extreme environments that are dangerous for humans. He is particular proud of two of these robots: Carma and Mirrax.
Carma has been designed to inspect outdoors areas for radiation and its currently being fitted with a GPS sensor to map the environment around. This is based on a LIDAR sensor as Jack explains:
 "A LIDAR sensor is method for measuring distances by illuminating the target with laser light and measuring their reflection with the sensor and so the time differences in the returned laser allows to build up a map of the environment… so this this robot is deployed around legacy areas of Sellafield to be able to declassify them so that you know that the clear of radiation".
Mirrax is a 3 legged autonomous robot which runs on a little roller wheels and it only 150 mm wide so it can squeeze in small areas of nuclear cells which are highly radioactive. Mirax also used LIDAR sensors to map its surroundings:
"It's got a middle arm that lifts up and on this arm is a LIDAR sensor and a gamma radiation sensor and this can also tilt, so this allows the 2D Lidar to build up a 3D map of the environment so that we can work towards knowing exactly what's in there and help to navigate the robot around the cell… It's also picking up the radiation hotspots within the cell to then end with, uh, hopefully decommissioning the cell after this."
To help develop these robots, Jack learned 3D-CAD and electronics:
There are a lot of electronics and stuff that needs to get in there, so I've been designing and 3D printing components to hold things in place and building stuff up so that the robot is more robust.
 Working on a nuclear site
Jack works at Sellafield which is one of the few places in the country that handles nuclear waste. The general public still has a very apprehensive perception of nuclear energy and the safety of nuclear sites. According to Jack once you learn the science and you understand the safety protocols you actually feel safe.
"If you follow the rules, which there is a lot of rules and there's a lot of safety in place, which sometimes people could say it's maybe a bit over the top, but you can understand why it's there and the purpose of it. Sometimes a lot more difficult to actually get things done, but I really enjoy it!"
Engineering skillsets and following dreams
Jack believes that in addition to having hands-on experience of equipment, engineers should be good team players as no one knows everything:
"Always look at how you can make things better or better ways of doing stuff… I think you've got to be good at solving problems and sometimes to solve problems, you've got a be creative. You've got to be able to think outside the box, but also be able to apply engineering theories to your problems"
Jack is also a strong advocate about different routes into engineering such as apprenticeships.
"When I started my apprenticeship, there was people starting it who were 24 years old. You're never too late to change and do what you want to do, like what's going to make you happy… People put a lot of pressure on themselves thinking like, oh, I don't know what I want to do. I don't know what I'm supposed to do or what people expect me to do. Try and be open to all things like I was."
Position
Electrical Engineer at Sellafield
Key Attributes
collaborative, observant, passionate
Qualifications
A-Levels, Apprenticeship
Employer
https://nustem.uk/wp/wp-content/uploads/2022/03/Jack-Haworth-for-inventive-2.png
811
1083
Antonio Portas
https://nustem.uk/wp/wp-content/uploads/2017/02/logo-banner.png
Antonio Portas
2022-03-08 14:32:42
2022-05-20 16:50:31
Jack Haworth
Electricity is a vital part of our everyday lives.  The electricity is generated across the UK (and beyond) and then delivered to UK homes and businesses through the national grid network.

EDF Energy is one of the largest electricity generators in the UK.  They generate electricity from nuclear, gas and coal power stations across the UK, including a nuclear powerstation in Hartlepool.

As well as electricity generation, EDF is researching ways to improve energy storage and efficiency,  low-carbon technologies, and energy system design.  They're also looking at how to develop ideas to make smart homes and cities which will use less energy.

EDF Energy is part of the EDF group which has sites worldwide.




Among the jobs that people who work at EDF Energy have are:
Engineering maintenance technician
Fuel Engineer
Electrical Engineer
Thermal Hydraulics Engineer
Health and Safety
Grid engineer
Investment analysist
Wind turbine technician
Accountant
Business and finance analyst
mechanical fitter
electrician



Topics that link to EDF and what the company does:
Atomic structure
Radioactivity
Nuclear fission
Life cycle assessment
Carbon Dioxide as a greenhouse gas
Current electricity
Energy and energy transfers
Global energy sources
Transformers and the national grid
Probability
Ratio and proportion
Sectors
Business, Construction, Energy, Engineering, Nuclear
Employer Size
Huge multinational
Focus/reach
Global
Employer Links
https://nustem.uk/wp/wp-content/uploads/2018/10/edf_34265484444-and-flowers.jpg
4928
3264
Carol
https://nustem.uk/wp/wp-content/uploads/2017/02/logo-banner.png
Carol
2018-10-26 11:20:41
2019-03-07 14:56:47
EDF
Kromek design and make radiation detectors using a crystal called cadmium zinc telluride (CZT).  The detectors can measure the amount and type of radiation in an area or being emitted by an object.  This information can then be processed and analysed by computer.

In medicine, the radiation detectors are used with gamma and X-ray machines to develop an image of internal organs and see what is happening in the body.  They can also be used to measure bone density which is important in diagnosing osteoporosis in older people.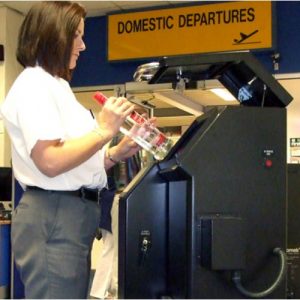 For security, the detectors are small enough that they can be worn by security officers as they go about their normal duties.  Using a smart phone app, the detectors allow a 'map' of radiation to be drawn in real-time.  If the levels of radiation go above background radiation, then the detectors let the officer know what the radiation is, and whether it is a threat.

Kromek detectors are also being used to scan and identify potentially explosive liquids at airports.  The detector compares the results of each scan with a database of known compounds (e.g. duty free alcohol, baby food, explosives) to identify liquids which you would not want someone to take on a plane!




Kromek need a range of different roles to design, build, test and sell their detectors. Some staff have PhDs in physics and materials science, but that isn't necessary to work in a technology company.

Some typical roles are:
Gamma Scientist
Radiation Detector Physicist
Product design engineer
Digital marketing
Software engineer
Process engineer
Electronics engineer
Buyer
Management accountant
Test engineer



Topics that link to Kromek and what the company does:
Nuclear radiation and structure of the atom
Electromagnetic spectrum
Conductors, semi-conductors and insulators
Probability and random numbers
Sectors
Medicine, Nuclear, Physics, Science, Security, Technology
Employer Size
Medium enterprise (up to 250 employees, turnover under £50m)
Focus/reach
Global
Worksheets

Kromek Ltd 2018
Employer Links
https://nustem.uk/wp/wp-content/uploads/2015/07/Kromek_Logo-black.jpg
166
472
Carol
https://nustem.uk/wp/wp-content/uploads/2017/02/logo-banner.png
Carol
2017-05-26 14:59:20
2019-03-07 15:39:25
Kromek
Scroll to top
Cookie and Privacy Settings
How we use cookies
We may request cookies to be set on your device. We use cookies to let us know when you visit our websites, how you interact with us, to enrich your user experience, and to customize your relationship with our website.
Click on the different category headings to find out more. You can also change some of your preferences. Note that blocking some types of cookies may impact your experience on our websites and the services we are able to offer.
Essential Website Cookies
These cookies are strictly necessary to provide you with services available through our website and to use some of its features.
Because these cookies are strictly necessary to deliver the website, refusing them will have impact how our site functions. You always can block or delete cookies by changing your browser settings and force blocking all cookies on this website. But this will always prompt you to accept/refuse cookies when revisiting our site.
We fully respect if you want to refuse cookies but to avoid asking you again and again kindly allow us to store a cookie for that. You are free to opt out any time or opt in for other cookies to get a better experience. If you refuse cookies we will remove all set cookies in our domain.
We provide you with a list of stored cookies on your computer in our domain so you can check what we stored. Due to security reasons we are not able to show or modify cookies from other domains. You can check these in your browser security settings.
Google Analytics Cookies
These cookies collect information that is used either in aggregate form to help us understand how our website is being used or how effective our marketing campaigns are, or to help us customize our website and application for you in order to enhance your experience.
If you do not want that we track your visit to our site you can disable tracking in your browser here:
Other external services
We also use different external services like Google Webfonts, Google Maps, and external Video providers. Since these providers may collect personal data like your IP address we allow you to block them here. Please be aware that this might heavily reduce the functionality and appearance of our site. Changes will take effect once you reload the page.
Google Webfont Settings:
Google Map Settings:
Google reCaptcha Settings:
Vimeo and Youtube video embeds:
Other cookies
The following cookies are also needed - You can choose if you want to allow them: