Gongali Model is a nanotechnology social enterprise dedicated to providing clean and sanitary water to everyone. Based in Africa, they put local communities at the heart of their activities by outsourcing local materials and creating jobs for local people. They hope that the way they operate will inspire children to develop successful businesses and initiatives that empower their communities.

In 2021 – 2022, Gongali Model are working to install 1,000 water station filters across Africa, to help provide access to clean water to a huge number of households. Currently over 70% of Tanzanian households are without access to clean water.



To design, develop and distribute water filters, Gongali Model requires a lot of different STEM, and non-STEM, based roles.
Among the different roles at Gongali Model are:
Laboratory Technicians
Engineers
Nanotechnologists
Operations managers
Loan managers
Topics in Science and Maths that link to Gongali model and what the company does:
Chemical Reactions
Organic chemistry
Comunicable diseases
Treating, curing and preventing disease
Properties of matter
Particle model
Energy transfer
Sectors
Environment, Recycling, Science
Employer Size
Micro-enterprise (up to 10 employees, turnover under £2m)
Focus/reach
national
Case Studies
Employer Links
https://nustem.uk/wp/wp-content/uploads/2021/07/IMG-20191220-WA0010.jpg
809
1080
Bethany Willis
https://nustem.uk/wp/wp-content/uploads/2017/02/logo-banner.png
Bethany Willis
2021-07-13 09:50:08
2021-07-14 13:59:37
Gongali Model
Soil Machine Dynamics (SMD) design and manufacture subsea robotic machines.

The deep sea floor is still one of the most unexplored, and inhospitable, places on Earth. No light, no warmth and high pressure all make it a challenging environment to work in.

Why work under the sea?

Well, every time you use the internet it's likely that some of the information came through cables which are laid in a trench under the sea floor. Those trenches need to be dug and the cables need to be laid somehow.

Or if you've seen off-shore windfarms, have you wondered how the electricity gets back to shore?  More cables on the sea floor.

It isn't possible for people to lay these trenches themselves, so a robotic machine, also called a Remotely Operated Vehicle (ROV) is used to dig the trenches and lay the cables.

The engineering that goes into the development of ROVs is staggering as they need to be both robust enough to survive in such a harsh environment as the bottom of the sea, and easily controllable.

This video shows how an ROV digs a trench and lays a cable in it.  The language is aimed at people looking to buy one of the machines so uses a bit of jargon, but the animation does help to show how the machine works.



To design, develop and make ROVs requires a lot of different STEM, and non-STEM, based roles.
Among the different roles at SMD are:
Mechanical Engineers
Electrical and Electronic Engineers
Software Engineers
Hydraulic design engineers
Sales Engineers
Health & Safety Advisers
Quality Systems Engineer
PR and Communications Officers
Test Technicians and Assistants
Although based in the North East, SMD is a global company, so there could be opportunities to travel.
You can see what current vacancies SMD are available here, and also read about two of their employees, Charlotte and James.
Topics in Science and Maths that link to SMD and what the company does:
Sectors
Electrical, Electronic, Engineering, Mechanical, Offshore, Science
Employer Size
Large enterprise
Focus/reach
Global
Worksheets
Employer Links
https://nustem.uk/wp/wp-content/uploads/2017/04/QT-1000-copy.jpg
3800
5476
Carol
https://nustem.uk/wp/wp-content/uploads/2017/02/logo-banner.png
Carol
2017-04-02 22:05:52
2020-01-09 15:29:31
SMD
Originally from Durham, Milly took a two week work experience placement with Think Physics to support her in finding out more about physics at university. Milly also volunteers at Kielder Observatory, one of our project partners, where she enjoys learning more about astronomy and helping other people learn more too. Her other hobbies include singing, playing the guitar, spending time with friends and –rather randomly – working as a 'beater' for the grouse shooting! She offers a key piece of safety advice for anyone interested in that line of work:
"Don't get shot."
A former student of Wolsingham 6th Form, Milly studied A levels in Biology, Chemistry and Physics, originally aiming towards a career in medicine. However as the courses progressed she started to study areas such as quantum physics, and physics became her favoured subject. Her studies have allowed Milly to develop skills including:
An understanding of physics and astrophysics
Physics has cemented Milly's interests in astrophysics and volunteering, thus allowing Milly to indulge her passion further as well as meet new friends with similar interests
Develop investigation, analytical and questioning skills
Become a more accomplished researcher
In late 2015, Milly started a foundation degree in physics at Kent University. Having not studied Maths at A level she's having to do this extra year, but she reports that she's loving it, and the time is allowing her to explore the options available later in the course. She currently thinks she'll focus on astrophysics and space science.
Inspirations
Milly reports her inspirations as:
A talk by Princeton University's Professor Jenny Greene in 2014 at the Centre for Life, about stars, galaxies and black holes
Gary Fildes from Kielder; his talks and passion for astronomy are inspiring
Her mum, who has fully supported her desire to pursue physics (even more so after the talk by Greene)
Brian Cox and his 'night with the stars' series, which she watched with friends
Physics teacher Mr Coates, whose enthusiasm was infectious, super supportive and encouraging
Milly's advice to others:
"Don't pick a career, rather take subjects that open up pathways and keep your options open. Studying science has allowed me to consider a number of different options."
Position
Physics student and volunteer at Kielder Observatory
Personal Description
Guitarist, physicist and astronomer, Milly is studying a foundation year to cover what she missed by not taking maths A-level, before going on to a full physics degree at the University of Kent.
Key Attributes
communication, independent, leader
Qualifications
A-Levels, Degree, Physics
https://nustem.uk/wp/wp-content/uploads/2015/04/Milly-Kelly.jpg
540
720
Emma
https://nustem.uk/wp/wp-content/uploads/2017/02/logo-banner.png
Emma
2015-12-01 18:07:07
2020-05-05 08:25:28
Milly Kelly
Employer: Northumbrian Water
Northumbrian Water supply water and sewerage services to over 1.3 million homes across the North-East of England. We use a lot of water – enough that Northumbrian Water measure in hundreds of megalitres. Every day. Bear in mind that just one megalitre of water weighs a thousand tonnes, and you'll realise they move and process vast amounts of the stuff. It's a good job they do, though, or we'd all soon (a) smell, and (b) be really thirsty. Very smelly and thirsty indeed.
To move that much water, Northumbrian Water operates a vast of network reservoirs, treatment works, pumping stations, more than 25,000 km of water mains and over 29,000 km of sewer pipes.
The company also operates Kielder Water and Forest Park in Northumberland, the largest artificial lake in the UK and host to more than 250,000 visitors a year.
Northumbrian Water are a higher-tech business than you might imagine, with substantial research and development efforts around reclaiming energy from waste sludge. It's not the sort of thing that sounds glamorous, but harvesting burnable methane from decomposing sewage is the sort of technology that could have an impact on renewable energy use. It also helps sewage smell less.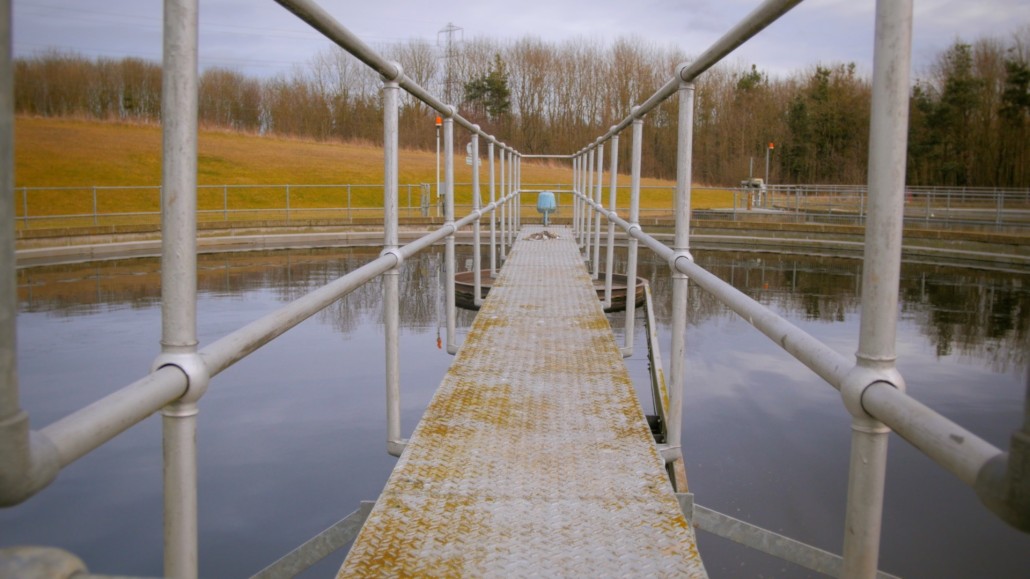 With around 3,000 staff, Northumbrian Water offers a wide range of opportunities across business, science, engineering and digital fields.
Among the different roles at Northumbrian Water are:
Microbiologist
Water Quality Scientist
Highways Technician
Mechanical Engineer
Service Desk Analyst
Civil Engineer
Cost Estimator
Operational Research Engineer
Conservation Advisor
Health and disease
Ecosystems – material cycling
Biodiversity
Chemical analysis – assessing purity and separating mixtures
Water resources and obtaining potable water
Renewable energy sources
Particle model of matter
Sectors
Biology, Engineering, Science, Technology
Employer Size
Large enterprise
Focus/reach
national
Worksheets

Eric Engbretson via Wikimedia Commons
Employer Links
https://nustem.uk/wp/wp-content/uploads/2015/04/Northumbria-Water-1.jpg
1080
1920
Emma
https://nustem.uk/wp/wp-content/uploads/2017/02/logo-banner.png
Emma
2015-04-02 13:16:11
2021-09-17 15:49:00
Northumbrian Water
Scroll to top
Cookie and Privacy Settings
How we use cookies
We may request cookies to be set on your device. We use cookies to let us know when you visit our websites, how you interact with us, to enrich your user experience, and to customize your relationship with our website.
Click on the different category headings to find out more. You can also change some of your preferences. Note that blocking some types of cookies may impact your experience on our websites and the services we are able to offer.
Essential Website Cookies
These cookies are strictly necessary to provide you with services available through our website and to use some of its features.
Because these cookies are strictly necessary to deliver the website, refusing them will have impact how our site functions. You always can block or delete cookies by changing your browser settings and force blocking all cookies on this website. But this will always prompt you to accept/refuse cookies when revisiting our site.
We fully respect if you want to refuse cookies but to avoid asking you again and again kindly allow us to store a cookie for that. You are free to opt out any time or opt in for other cookies to get a better experience. If you refuse cookies we will remove all set cookies in our domain.
We provide you with a list of stored cookies on your computer in our domain so you can check what we stored. Due to security reasons we are not able to show or modify cookies from other domains. You can check these in your browser security settings.
Google Analytics Cookies
These cookies collect information that is used either in aggregate form to help us understand how our website is being used or how effective our marketing campaigns are, or to help us customize our website and application for you in order to enhance your experience.
If you do not want that we track your visit to our site you can disable tracking in your browser here:
Other external services
We also use different external services like Google Webfonts, Google Maps, and external Video providers. Since these providers may collect personal data like your IP address we allow you to block them here. Please be aware that this might heavily reduce the functionality and appearance of our site. Changes will take effect once you reload the page.
Google Webfont Settings:
Google Map Settings:
Google reCaptcha Settings:
Vimeo and Youtube video embeds:
Other cookies
The following cookies are also needed - You can choose if you want to allow them: