Case Study: Enass Abo-Hamed
"One of the things I find fascinating about engineering is that the greatest inventions of our lifetime are engineering inventions and they all come to solve a problem."
Raising awareness of climate change
Originally from Palestine, Enass grew up watching her father, who was a mechanical engineer, building things and putting things together.
" That was something that always intrigue me: the thinking process and the action that comes after that, which engineering really revolves around."
This really impacted on her and the way she tackles challenges no matter how small or large: from starting her own company or being a passionate advocate in raising awareness of climate change.
It about bring the problem to many people whilst we are working on the solution. That's where my activism comes from. […] Climate change is a very interconnected problem with others such as air pollution or food waste […] it's everyone's problem … everyone should know about it! 
Storing hydrogen to produce energy
When Enass was doing her PhD at Cambridge University she invented an imaginative way to capture and store hydrogen safety, as a clean source of energy.
"Hydrogen is unique: very small, it doesn't have any carbon; when you burn it you're not generating emissions (carbon footprint).  It's a very elegant molecule with a very elegant solution that doesn't emit pollutants. That can solve many of our energy problems…"
 It took Enass a lot of hard-work to start her own company, H2GO Power, which stores hydrogen as part of a chemical reaction. The gas can be converted into solid state or liquid state. When the hydrogen in needed, it is released in a clean form (zero emissions) and in a controlled manner. This is an efficient, low cost, highly safe way to store hydrogen!
"I think hydrogen is the past, the present and the future. It was there at the very beginning and I bet it will be there in the future […] it's a very central player into contributing to solve climate change…"
Energy is still a luxury for some …
A trip to Africa made Enass realised that sometimes energy cannot be taken for granted:
"There are 1.2 billion people around the world who do not have control over the switch! Africa has 600 million people who don't have regular access to power. It shouldn't be a problem that we have today with the technologies and resources we have around the world.  There is an injustice to that, that bothers me personally, and If I have an ability to contribute to the solution, I should!"
More funding needed
According to Enass more funding should be available for entrepreneurs just like her to develop their own ideas. She believes in the power of working collaboratively and would like to see companies and government working together more closely to tackle climate change.
If there would be one thing I could change I would use more engineering to accelerate progress towards tackling climate change (…) we are working at slower pace than we should be.
Enass has won several awards for her activist including the Top 100 BAME leaders in UK Tech and Top 100 influential Women in Engineering in the UK and Europe by the Financial Times. You can watch her talking about climate change and her company below.
Position
CEO of H2GO Power & Entrepreneur
Key Attributes
hard-working, imaginative, passionate
Qualifications
PhD
https://nustem.uk/wp/wp-content/uploads/2021/11/enass-inventive.jpg
2352
1633
Antonio Portas
https://nustem.uk/wp/wp-content/uploads/2017/02/logo-banner.png
Antonio Portas
2021-11-26 11:03:27
2022-05-27 13:09:43
Enass Abo-Hamed
Case Study: Sophie Robinson
"One of the good things about engineering is that there are a lot of opportunities where you can use your skillset to make a difference, and make a difference in lots of different fields as well!"
Inevitable engineering
Sophie grew up in a working class family from a mining village in the North of England. As a child, she remembers wanted to be an astronaut and being fascinated with Lego (she claims to have had the equivalent of her body weight in Lego!) and Meccano. Her parents encouraged her to go to university: they saw it as a good route to a professional job. Sophie recalls:
"When I was young I was always really into maths and science. I would have done a pure maths degree but there was something always nagging in the back of my mind […] I always wanted something more practical."
With this combination of academic interests and practicality, she thinks engineering became an "inevitable" career path.
After she finished a PhD in flight mechanics from the University of Liverpool, Sophie got involved in many projects as an aerospace engineer. It's a job she describes as being involved in the whole lifecycle of anything that flies: design, certification, operation, maintenance and safe disposal (decommissioning).
EVT0L aircraft
Sophie's currently a senior flight dynamics engineer at Vertical Aerospace, a company working on creating the world's first commercial eVTOL aircraft – electric vertical take-off and landing. It's planned as an air taxi, to transport people and goods on short journeys.
Vertical's aircraft will be 100% electric, affordable, and could help ease road traffic in densely populated areas.
"All of the technologies to make this kind vehicle happen exist, we are not conjuring things out of thin air that don't exist at the moment. It's all about bringing those technologies together into a package to make it happen."
A lifetime achievement
In her current role Sophie is responsible for the simulator that will train pilots to fly the aircraft: she needs to be creative and logical. She also studies the performance of the air taxi, in particular how manipulating the controls translates into aircraft motion. The air taxi will be a once-in-a-lifetime achievement for Sophie and her colleagues, so she tells us that hard work is essential.
"Why did I become an engineer in first place? Because I wanted to be involved in projects like this, it's completely innovative! That is human nature, we always want to find the next step, the next new thing. How can we put together the different technologies we've developed?"
Nothing great is easy
Outside of work. Sophie enjoys travel and particularly swimming. In 2012 she swam the English Channel, inspired by the first person to do so, Captain Webb, who said, "Nothing great is easy". She has his quote as a tattoo.
"I am a mermaid when I'm not an engineer!"
She often colours her hair a different colour as this makes people notice and remember her. She says it's a good conversation starter!
Position
Aerospace Engineer
Key Attributes
creative, hard-working, logical
Qualifications
A-Levels, Mathematics, PhD, Physics
https://nustem.uk/wp/wp-content/uploads/2021/06/Dr-Sophie-Robinson-6.jpeg
683
1024
Antonio Portas
https://nustem.uk/wp/wp-content/uploads/2017/02/logo-banner.png
Antonio Portas
2021-07-07 11:30:25
2021-07-07 11:47:32
Sophie Robinson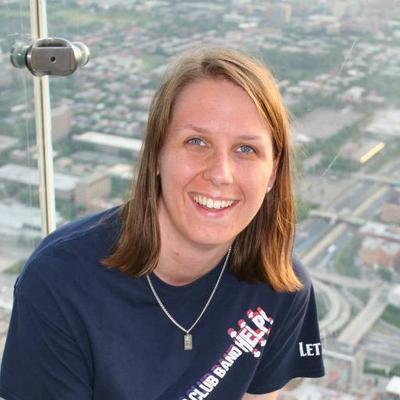 Linzi Dodd is an Electronics Engineer working for Northumbria University.

She creates electronic devices small enough to be sewn into clothes, which check how healthy people are. She often works as part of a team, and in the past designed tweezers as thin as human hair.

With her free time, Linzi is a Scout Leader and keeps tropical fish.



Linzi's most magnificent thing
"Electronics and sensors are everywhere these days and they can be very flexible and adaptable. If you want to build a simple circuit have a look at this page and build your very own bulb circuit using a pencil!"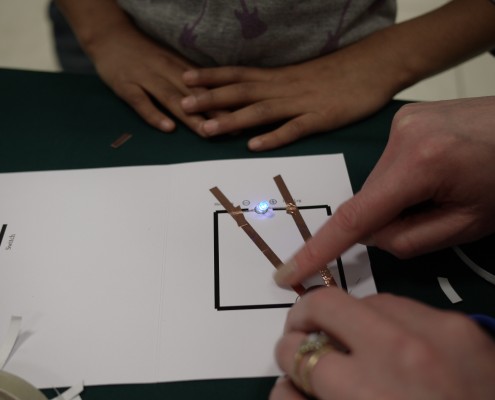 More details can be found here
Position
Electronics Engineer
Key Attributes
hard-working, logical, organised
Qualifications
Engineering, PhD
https://nustem.uk/wp/wp-content/uploads/2020/01/Linzi.jpg
400
400
Antonio Portas
https://nustem.uk/wp/wp-content/uploads/2017/02/logo-banner.png
Antonio Portas
2020-01-07 16:16:12
2020-06-15 15:11:49
Linzi Dodd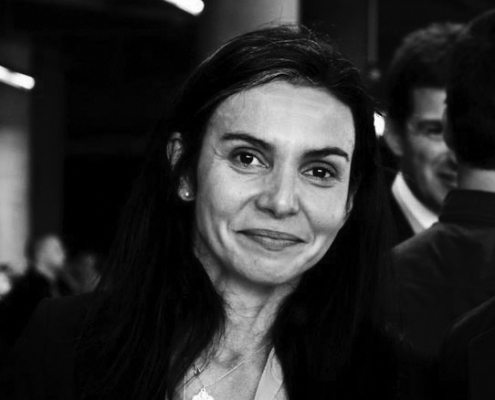 Carolina uses computers to help understand and design devices that can store heat energy  from the Sun, and from motor engines.

She tests her designs many times to understand how small changes can make these devices more efficient.

Carolina worked for many years in industry, and in different countries, designing parts for trucks and buses, before joining us at Northumbria University.

She would like her work to contribute towards a more sustainable world.



Carolina's most magnificent thing
"I came across these two videos. The first explains how we can save energy at home, and the second explains how that energy can be produced in a sustainable way."
Position
Mechanical Engineer
Key Attributes
hard-working, logical, self-motivated
Qualifications
Degree, PhD, Research
https://nustem.uk/wp/wp-content/uploads/2019/09/CCosta.jpg
501
542
Antonio Portas
https://nustem.uk/wp/wp-content/uploads/2017/02/logo-banner.png
Antonio Portas
2019-12-05 13:31:47
2020-01-14 10:29:04
Carolina Costa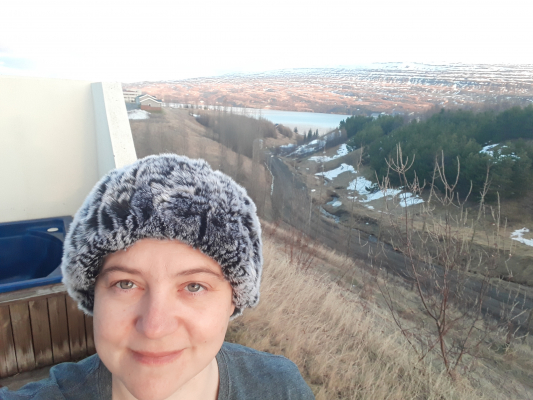 Paula is a Civil Engineer who has designed and built many large projects.

Her current work is to look after the A19, a major road which runs from Seaton Burn and Cramlington in the North, through the Tyne Tunnel, past Nissan in Sunderland, down through Thirsk and York, to Doncaster. Thousands of people use it daily, and Paula's job is to make sure the road can get them where they need to go safely.

Paula enjoys the variety of her work and particularly likes working in teams, and seeing things get finished. She talks to lots of pupils about engineering, hoping that in the future we'll have lots of new engineers helping to build a better world.

Paula also enjoys travelling, with work and for fun.



Paula's most magnificent thing
"I love where I live! Wherever I go I can see lots of interesting engineering all around me!

Walking along the River Tees you can see lots of unusual bridges as well as stop off at the Tees Barrage, white water rafting and AirTrail.

When on your next walk why not open your eyes and explore how things are made, and who has helped to make them?"
Position
Civil Engineer
Key Attributes
communicative, hard-working, tenacious
Qualifications
A-Levels, Degree, GCSEs
https://nustem.uk/wp/wp-content/uploads/2019/11/paula-mcmahon-scaled.jpg
1920
2560
Antonio Portas
https://nustem.uk/wp/wp-content/uploads/2017/02/logo-banner.png
Antonio Portas
2019-11-13 10:17:30
2020-04-15 13:54:51
Paula McMahon
/
0 Comments
/
in hard-working, patient, tenacious Primary, Year 1, Year 2, Year 3, Year 4, Year 5, Year 6 Maths (Primary), Science (Primary) Animals including humans, Evolution and inheritance, Maths - Measurement Animals Including Humans, Evolution and Inheritance, Maths, Measurement, Primary, Science
/
by Joe Shimwell
Biological anthropologists make comparisons between humans and other animals in order to understand human uniqueness. They compare species across time to unravel the evolutionary history of humans over the last 5 million years. They investigate variation in human development and health, exploring the differences in humans today and in the past.
Attributes: tenacious, hard-working, patient
Useful links:
https://nustem.uk/wp/wp-content/uploads/2017/02/logo-banner.png
0
0
Joe Shimwell
https://nustem.uk/wp/wp-content/uploads/2017/02/logo-banner.png
Joe Shimwell
2018-01-13 18:02:03
2021-09-16 14:21:54
Biological Anthropologist
Scroll to top
Cookie and Privacy Settings
How we use cookies
We may request cookies to be set on your device. We use cookies to let us know when you visit our websites, how you interact with us, to enrich your user experience, and to customize your relationship with our website.
Click on the different category headings to find out more. You can also change some of your preferences. Note that blocking some types of cookies may impact your experience on our websites and the services we are able to offer.
Essential Website Cookies
These cookies are strictly necessary to provide you with services available through our website and to use some of its features.
Because these cookies are strictly necessary to deliver the website, refusing them will have impact how our site functions. You always can block or delete cookies by changing your browser settings and force blocking all cookies on this website. But this will always prompt you to accept/refuse cookies when revisiting our site.
We fully respect if you want to refuse cookies but to avoid asking you again and again kindly allow us to store a cookie for that. You are free to opt out any time or opt in for other cookies to get a better experience. If you refuse cookies we will remove all set cookies in our domain.
We provide you with a list of stored cookies on your computer in our domain so you can check what we stored. Due to security reasons we are not able to show or modify cookies from other domains. You can check these in your browser security settings.
Google Analytics Cookies
These cookies collect information that is used either in aggregate form to help us understand how our website is being used or how effective our marketing campaigns are, or to help us customize our website and application for you in order to enhance your experience.
If you do not want that we track your visit to our site you can disable tracking in your browser here:
Other external services
We also use different external services like Google Webfonts, Google Maps, and external Video providers. Since these providers may collect personal data like your IP address we allow you to block them here. Please be aware that this might heavily reduce the functionality and appearance of our site. Changes will take effect once you reload the page.
Google Webfont Settings:
Google Map Settings:
Google reCaptcha Settings:
Vimeo and Youtube video embeds:
Other cookies
The following cookies are also needed - You can choose if you want to allow them: