"I've always had an massive affinity for solving problems, for me life itself is a series of micro problems which need to be solved or optimised"
From robots to degree apprenticeship
Manjot grew up in Wolverhampton. As a young child he remembers being a big fan of Power rangers and playing with LEGO. He was always curious about how the robots fitted together. After his A-levels he decided to "break the norm" and applied for a degree apprenticeship at Jaguar Landrover instead of going to university.
'You get paid and you get your degree, and I thought this is incredible! […] I need to start money ASAP to help out the family as oppose to purely the knowledge and the experience of a university degree.'
It took him 6 years to complete his apprenticeship. During that time Manjot, gained a lot of "hands on" skills which allow him to progress in his career.
Changing lives and help tackle climate change
 Manjot works at H2GO Power, a company that is developing technology to capture and store surplus hydrogen generated from renewable energy sources. He joined this company as he wanted to use his engineering skills to help tackle climate change, and improve the quality of life of millions of people worldwide who don't have access to a reliably source of energy.
As a senior integration system engineer Manjot needs to be logical as he makes different parts of systems to work well together:
 'I ensure the subsystems are communicating together: the data is flowing, the wiring is correct, the software is correct. As an integration engineer you need to know a lot about everything but only a shallow amount.'
The data never lies 
 Manjot is also extremely organised at work as he enjoys "closing loops" of pending tasks. He also believes that the data from experiments never lies and that it has a story to tell us. We just need to make sense of it! In reality, Manjot is obsessed with collecting data from life in general.
Break the norm and follow your dreams
Outside of work Manjot loves to read. If he could get a superpower it would be the ability to read and retain information faster. He also encourages others to take chances, to stay truth to themselves and to follow their dreams.
Position
Senior System Integration Engineer
Key Attributes
curious, logical, organised
Qualifications
A-Levels, Degree Apprenticeship
https://nustem.uk/wp/wp-content/uploads/2021/12/inventive-manjot-chana-landscape-scaled.jpg
1920
2560
Antonio Portas
https://nustem.uk/wp/wp-content/uploads/2017/02/logo-banner.png
Antonio Portas
2021-12-10 15:16:58
2021-12-10 15:16:58
Manjot Chana
"Going back [to the Moon] is going to be inspiring for a whole new cohort of people. A large proportion of the world will being seeing this for the first time and I hope that will inspire young people and do wonders for the world of engineering."
An astronaut in the making
Sian grew up fascinated with the vastness of space: she even remembers a book about astronauts that was at her nursery! When she was five years old she had an opportunity to visit the Kennedy Space Centre with her family, and from that day onwards her mind was set on becoming an astronaut. She joined an astronomy club in school, built and launched rockets in the local park: all of her education journey was shaped around her ambition of one day becoming an astronaut.
"Because I always wanted to be an astronaut and was interested in space, that end goal shaped my career. I did certain GCSEs and A-Levels (physics, maths), I chose certain hobbies."
Sian hasn't achieved her dream job yet, but for her it's all about the journey:
"Whether I achieve that or not [being an astronaut] it allowed me to carve a really, really interesting career and I feel really lucky that I'm doing the thing that I am doing purely because of a decision that I made when I was 5 years old."
Orion Programme
Sian is a spacecraft engineer at Airbus working on the Orion Programme: part of a series of missions which will return humans to the moon.
She is currently working on the support module, which is the bit of the spacecraft just behind the capsule where the astronauts live and work. The support module is a critical part of the vessel, as it provides water, oxygen and power… and propels the spacecraft to the moon. It is powered by four solar panels.
Sian has to be organised and logical at work because part of her job is to manage a list with every single step that is required to put the module together. It's a bit like the instruction booklet that comes with a Lego set, but Sian's list tracks 20,000 pieces and 12 kilometres of different-colour wires that needs to be put together in a very specific order, all inside a compact cylinder.
"I think it's beautiful! It takes my breath away how complex it is, but how beautiful it is at the same time!"
Sian is also responsible for ensuring all the equipment going inside the module arrives on site at the right time so that her team can build it in the correct order.  If there is something wrong with an individual part it needs get resolved so it doesn't compromise the rest of the assembly.
Beyond the Moon… Mars!
Going back to the Moon is a stepping stone to the next stage of space exploration: Mars. The Orion Programme plan is to build a space station around the Moon. Once infrastructure is up and running – perhaps even using resources from the Moon – then future Orion missions could go from the Moon onwards to Mars. That's something Sian hopes to see in her lifetime.
"There is a generation of people who weren't alive at the time of the Moon landings. Going back is going to be inspiring for a whole new cohort of people. A large proportion of the world will be seeing this for the first time, and I hope that will inspire young people and do wonders for the world of engineering."
That said, Sian also believes that the time has come for a more diverse group of people to have the chance to experience the Moon and contribute towards the development of space technology:
"Now is the time for women to go to the Moon. It's time for Europeans to go to the Moon. It's time for a whole diverse crowd of people to start accessing the Moon and opening up to the whole world!"
The power of languages
Sian learned Russian at secondary school. She thought the language was super cool and linked well with her love of space.
"When I was younger, I was very dismissive of languages. I wanted to be a scientist, I wanted to do physics and really didn't think I needed languages. But now, I'm like: of course you need languages! The more languages you know in Europe the more opportunities it opens up for your career!"
Working in the space industry often requires a global collaboration between many countries such as Europe, Russia, USA, UAE – all sharing knowledge, working together for a common goal. Sian really enjoys this side of her job, as it makes her  open-minded to others from different backgrounds.
"You learn about food, culture and jokes in other languages, it's really fun. It adds a whole new dimension to the office having people from different nationalities and cultures."
Outside of work
When she's not building her way to space, Sian enjoys gliding and scuba diving. She says Scuba diving transports you to another world, and is the closest experience on Earth to being in space!
Position
Aerospace engineer
Key Attributes
logical, open-minded, organised
Qualifications
A-Levels, Degree, Physics
Employer
https://nustem.uk/wp/wp-content/uploads/2021/09/sian-inventive.jpg
398
597
Antonio Portas
https://nustem.uk/wp/wp-content/uploads/2017/02/logo-banner.png
Antonio Portas
2021-10-13 13:15:11
2022-03-16 09:38:50
Sian Cleaver
Case Study: Mika Shearwood
Mika is a Software Engineering Apprentice with the STFC.
Route into software engineering apprentice.
Mika studied maths, further maths and physics at A Level and they knew that university wasn't the right pathway for them. Mika decided to take a gap year to gain work experience and save money to prepare for the future. During their gap year, they have applied to lots of apprenticeships before being successful at securing  a STFC placement.
"I knew for a long time that I wanted to be an apprentice instead of going to university, so I spent a gap year getting work experience "
The many roles of software engineers
Every day is different for a software engineer. Sometimes they are writing code, talking to databases, fixing websites and more. These are the types of  task that Mika does during their  apprentice: learning bits of everything.  Mika also gets opportunities to deliver talks to the public about coding or being an apprentice:
"I do lots of things, work with lots of lovely people, and there's always lots of talks, events and news to join in on. With all the stuff going on the word I'd use is 'exciting'. It creates so many opportunities for me to take if I want to! "
Creativity is important
Mika believes that creativity is an important skill for their apprenticeship:
"I am a creative person and I am able to apply this in a lot of ways to my work: designing websites and software for others to use, and my personal favourite of writing and hosting a virtual Python workshop for work experience students"
A passion for media
Mika takes their creativity beyond work and into a lot of hobbies: music and video-making are two of Mika's favourite hobbies and they can be mixed together for musical theatre which Mika loves to be involved with!
On top of all of these hobbies, Mika still has time for friends and loves to play video games with them.
Position
Software Engineering Apprentice
Key Attributes
creative, organised, self-motivated
Qualifications
Apprenticeship, Further Mathematics, GCSEs, Mathematics, Physics
https://nustem.uk/wp/wp-content/uploads/2021/05/MikaS_photo1.png
750
1334
Bethany Willis
https://nustem.uk/wp/wp-content/uploads/2017/02/logo-banner.png
Bethany Willis
2021-05-11 09:40:49
2021-05-11 09:43:56
Mika Shearwood
Case Study: William Pilcher
William is the deputy IT Service Delivery Manager for the Particle Physics Department at the  Science and Technology Facilities Council (STFC).
The importance of apprenticeships
William developed many of his  IT knowledge through a one year apprenticeship for  STFC. This meant that he could study in college whilst gaining hands on experience at the Rutherford Appleton labs. This gave him great skills and knowledge of this fast paced workplace.
After his apprenticeship, William applied to a full time position with the Particle Physics Department (PPD) and was successful!
"I was ever so grateful for the opportunity presented to me through my apprenticeship, and it's great to see that there's a renewed focus on similar pathways for younger versions of me!"
What IT service delivery managers do.
William is responsible for key central management platforms. These are things like Windows/Mac support, anti-virus software and printing solutions.  His ideas are shared at staff meetings where everyone can work together. Here they share more ideas and improve plans to support staff across all STFC sites.
"While it's easy to describe my IT job as "being adept at Googling problems, and even better at switching things off and on again", there's a great deal of depth to my day-to-day tasks! "
What does William love about his job?
William loves the wide variety that his work has because it keeps things interesting and exciting! Sometimes he has a large workload and it can feel difficult having a lot of things to do at once. But, it is all worthwhile to get to meet staff from all around the department. He loves to hear what they are up to and about the effects that his work is having.
"Working in such a friendly, open environment is the key benefit to me – if ever there is a quiet moment in my work, I know I can go and speak to colleagues to hear what exciting projects they're pursuing."
He has worked in the PPD computing group for five years helping with a variety of projects. He has helped with masterclass open days, introducing computer software and supporting colleagues working from home during the Covid-19 pandemic.
Competitive sports and socialising
Outside of working hours William likes to stay active. He takes part in different competitive sports but enjoys weightlifting and long distance running the most. He believes that having a good social life is very important. Whether that be going to music events with his friends or hiking and meeting new people.
Position
Deputy IT Service Delivery Manager
Key Attributes
organised, patient, resilient
Qualifications
Apprenticeship, GCSEs
https://nustem.uk/wp/wp-content/uploads/2021/05/WPilcher.jpg
1152
768
Bethany Willis
https://nustem.uk/wp/wp-content/uploads/2017/02/logo-banner.png
Bethany Willis
2021-05-11 08:39:18
2021-05-11 08:54:33
William Pilcher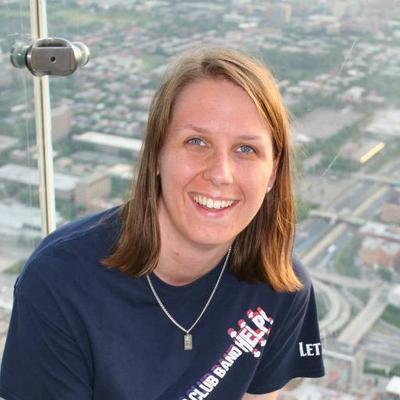 Linzi Dodd is an Electronics Engineer working for Northumbria University.

She creates electronic devices small enough to be sewn into clothes, which check how healthy people are. She often works as part of a team, and in the past designed tweezers as thin as human hair.

With her free time, Linzi is a Scout Leader and keeps tropical fish.



Linzi's most magnificent thing
"Electronics and sensors are everywhere these days and they can be very flexible and adaptable. If you want to build a simple circuit have a look at this page and build your very own bulb circuit using a pencil!"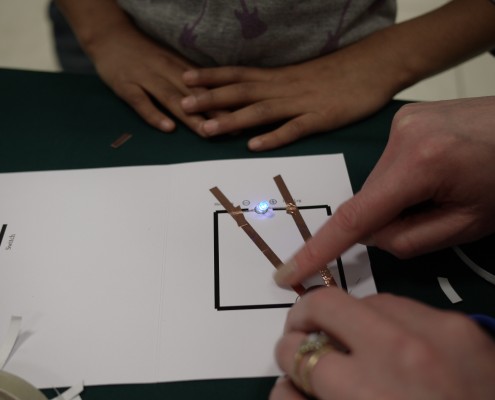 More details can be found here
Position
Electronics Engineer
Key Attributes
hard-working, logical, organised
Qualifications
Engineering, PhD
https://nustem.uk/wp/wp-content/uploads/2020/01/Linzi.jpg
400
400
Antonio Portas
https://nustem.uk/wp/wp-content/uploads/2017/02/logo-banner.png
Antonio Portas
2020-01-07 16:16:12
2020-06-15 15:11:49
Linzi Dodd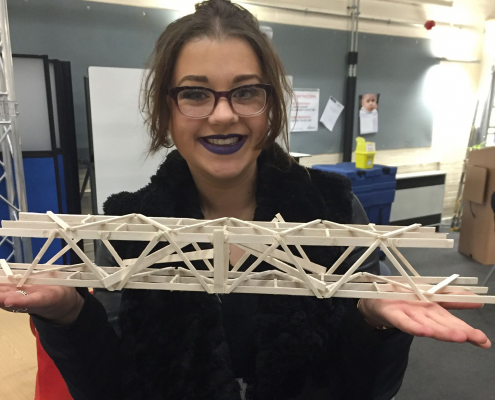 Harri has just finished her engineering degree at university. She studied how the weather affects how much energy wind turbines can capture.

Harri is curious to find new ways for people to use renewable energies in their everyday lives!

She just started her first job in an engineering company which produces batteries for hearing aids. In her new job, she studies which are the best materials to build batteries from, for different weather conditions. You might think you have cold ears, but batteries hate the cold even more than you do – so cold conditions can make hearing aids stop working.



Harri's most magnificent thing
"I really love this activity because you can put weights in the paper cup to see just how amazing wind power can be!"
Position
Engineer Graduate
Key Attributes
logical, organised, passionate
Qualifications
Degree, Engineering
https://nustem.uk/wp/wp-content/uploads/2019/12/Harri-bridge.jpg
2048
1536
Antonio Portas
https://nustem.uk/wp/wp-content/uploads/2017/02/logo-banner.png
Antonio Portas
2019-12-20 15:23:02
2020-01-14 10:28:43
Harri Beatie
/
0 Comments
/
in committed, imaginative, organised Primary, Year 1, Year 2, Year 3, Year 4, Year 5, Year 6 Science (Primary) Electricity Electricity, Primary, Science
/
by Melanie Horan
Solar energy engineers are experts in utilising sunlight to generate electricity. They create solar cells that collect and store the sun's rays. They work with clients to design, plan and implement solar energy projects for cities, businesses, and homeowners. They manage anything from large-scale municipal projects to home rooftop installations. Solar engineers may need to report on the efficiency, cost and safety of a project. Computer skills are essential for creating designs and testing photo-voltaic systems.
Attributes: committed, imaginative, organised
Useful links:
https://nustem.uk/wp/wp-content/uploads/2017/02/logo-banner.png
0
0
Melanie Horan
https://nustem.uk/wp/wp-content/uploads/2017/02/logo-banner.png
Melanie Horan
2018-10-01 08:58:13
2021-09-16 15:03:25
Solar Energy Engineer
Scroll to top
Cookie and Privacy Settings
How we use cookies
We may request cookies to be set on your device. We use cookies to let us know when you visit our websites, how you interact with us, to enrich your user experience, and to customize your relationship with our website.
Click on the different category headings to find out more. You can also change some of your preferences. Note that blocking some types of cookies may impact your experience on our websites and the services we are able to offer.
Essential Website Cookies
These cookies are strictly necessary to provide you with services available through our website and to use some of its features.
Because these cookies are strictly necessary to deliver the website, refusing them will have impact how our site functions. You always can block or delete cookies by changing your browser settings and force blocking all cookies on this website. But this will always prompt you to accept/refuse cookies when revisiting our site.
We fully respect if you want to refuse cookies but to avoid asking you again and again kindly allow us to store a cookie for that. You are free to opt out any time or opt in for other cookies to get a better experience. If you refuse cookies we will remove all set cookies in our domain.
We provide you with a list of stored cookies on your computer in our domain so you can check what we stored. Due to security reasons we are not able to show or modify cookies from other domains. You can check these in your browser security settings.
Google Analytics Cookies
These cookies collect information that is used either in aggregate form to help us understand how our website is being used or how effective our marketing campaigns are, or to help us customize our website and application for you in order to enhance your experience.
If you do not want that we track your visit to our site you can disable tracking in your browser here:
Other external services
We also use different external services like Google Webfonts, Google Maps, and external Video providers. Since these providers may collect personal data like your IP address we allow you to block them here. Please be aware that this might heavily reduce the functionality and appearance of our site. Changes will take effect once you reload the page.
Google Webfont Settings:
Google Map Settings:
Google reCaptcha Settings:
Vimeo and Youtube video embeds:
Other cookies
The following cookies are also needed - You can choose if you want to allow them: